Most of us have experienced being othered by an individual or an entire group. For some of us, this experience can be quite common. I've been traversing life in this Black skin for a few decades, and as a Black woman, that otherness invariably includes exaggerated perceptions of strength, resilience, and independence.
From childhood, I've always been seen as someone who doesn't need or warrant emotional support. No one has ever asked me how I feel or if I'm okay—not even my parents or teachers.
Now, as an adult, people do ask those questions if they want something, such as my assistance.
One of the realities that we have to face as Black women is not that society at large doesn't care about us. I know that this is just part of being an adult. However, most adults can rely on societal systems designed with them in mind to function for their benefit, such as the healthcare system that establishes the framework for mental health services.
This is not the case for Black women. Society not caring isn't the issue. The issue is that we're invisible members of society—technically marginalized but effectively nonexistent. Even though we're at the forefront of creating awareness, organizing, and advocating for systemic change, we're often left out of the greater discussion when that hard-won awareness is brought to bear and it's time to create guidelines or policy.
As Black women, we're perceived as having no needs. 
Blaming others for this stereotype doesn't help because we have wholeheartedly embraced the archetype/stereotype of the 'strong Black woman' in Black culture. However, it is worth considering how external accountability as an issue in the ability of healthcare professionals to treat women in marginalized communities effectively.
The Root Of The Problem
In the Black community, spiritual beliefs tend to be a great source of support, and many are more likely to turn to spiritual leaders rather than healthcare professionals.
In this setting, mental health issues might not be recognized for what they are and are often incorrectly perceived as an issue of personality or character. Family or community members often minimize or disparage disorders such as ADHD, anxiety, and depression. Unhelpful responses, such as stricter discipline and punishments, are often applied in these situations instead of needed healthcare. These habits further isolate individuals suffering from those conditions, not only from their social groups but from much-needed treatment.
Sometimes it feels as if seeking treatment would bring shame to the family or community.  There is secrecy and denial from family members who don't want the possible root causes of mental illness to be discussed because dysfunction in the family system would be exposed.
Black women are unilaterally perceived as pillars of strength. We are there to support, problem-solve, and carry others through life's trials and tribulations. Not being able to meet these expectations is seen as shameful and weak.
If we dare to speak up about our pain and expose abusers in our midst, then we're seen as sell-outs and pariahs.
Lack of Trust
Many healthcare providers lack self-awareness when it comes to addressing their feelings around race and how it affects their ability to effectively treat people who aren't from the same cultural or racial background.
They don't know how to broach the subject when it's pertinent, and they aren't able to recognize when they're triggered or how to deal with their feelings when the issue of race comes up in sessions. This trend has been widely noted, and it has created deep mistrust.
Research indicates that Black people are 20% more likely to experience psychological distress but significantly less likely to seek treatment than their non-White Hispanic counterparts.
This mistrust is particularly prominent when it comes to issues surrounding mental health. It's impossible to avoid dealing with a broken arm or ruptured spleen, and issues of race are not as likely to come up in treating such medical conditions, if at all.
The issue of race is an integral part of mental health for the BIPOC (Black, Indigenous, and People of Color) community, and mental health issues, unlike a broken arm, can easily be ignored for years.
Culture and race sensitivity must be routinely incorporated into the training of healthcare practitioners. It's not sufficient to have it as an auxiliary program. This should not be a means for the indoctrination of political views or laying blame but rather an enrichment to the education of practitioners that would deepen their skill-set and broaden the scope of assistance they're able to give people in need.
Socioeconomic Factors
The lack of culturally responsive healthcare is exacerbated by financial constraints. Many in marginalized communities work in low-paying jobs and can't afford the cost of a therapist or specialized programs, and mental health providers can only accommodate so many subsidized patients.
People of color aren't the only ones affected by the lack of education and access to mental health services. The past two and a half years have brought mental health issues to the forefront of society, but our communities face an added degree of difficulty.
The ongoing impact of the COVID-19 pandemic, combined with the stigma about seeking help, leaves many Black women to fend for themselves with their mental health issues.
With the Affordable Care Act, we have seen a narrowing of the gap in uninsured individuals, but many are still left uninsured and untreated.
Wrapping Up: We're Making Great Progress
Black women face added challenges in a system dominated by practitioners who don't share their lived experiences.
Too many of us go to school, work, and take care of our friends and families with broken and heavy hearts, fractured minds, and a deep sense of loneliness even though our lives are full of people.
We must allow all people, including Black women and people of color, to be vulnerable and safe. Mental health providers and healthcare organizations are essential to creating this much-needed shift in our communities.
The good news is that the conversation has begun, and more and more BIPOC are feeling comfortable with sharing when they're not okay.
I see people in my family and on social media sharing stories about anxiety, depression, and burnout every day.
Here are some great organizations that are working to create change
Laurel House Inc., sponsor of www.rtor.org, is empowering people of color by offering a $10,000 Racial Equity Scholarship for Black or Hispanic students pursuing a Master's of Social Work Degree.
Black Emotional Health Collective offers programs, training, and online tools.
Boris Lawrence Henson Foundation, breaking down the stigma and connecting people in need with culturally competent therapists.
Loveland Foundation offers financial assistance for Black women and girls seeking therapy.   
Innopsych aims to make therapists of color more visible and accessible to those in need.
Black Therapy Central is a rich online resource connecting seekers with therapists, groups, and events for those looking to dig in and design their healing journey.
If you or someone you know experiences mental health issues, it is important to seek help from a qualified professional. Our Resource Specialist can help you find expert mental health resources to recover in your community. Contact us now for more information on this free service to our users.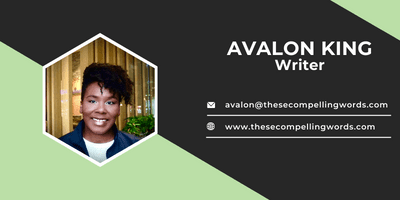 About the Author:
Avalon King (These Compelling Words) is a thriving Canadian survivor and a dynamic writer. She creates engaging articles and blog posts on mental health. Topics she writes about include CPTSD, food addiction/weight loss, and supplements for the mind and body.
July is BIPOC Mental Health Month
Observed each July and formerly recognized as National Minority Mental Health Awareness Month, BIPOC Mental Health Month highlights the unique mental health challenges and needs of Black, Indigenous, and other People of Color (BIPOC). Please join us in recognizing the struggles of BIPOC and bringing awareness to the need for adequate, accessible, culturally relevant mental health treatment, care, and services.
www.rtor.org and its sponsor Laurel House are committed to the advancement of racial equity and social justice and to making mental health services available to all.
Photo by Eye for Ebony on Unsplash
The opinions and views expressed in any guest blog post do not necessarily reflect those of www.rtor.org or its sponsor, Laurel House, Inc. The author and www.rtor.org have no affiliations with any products or services mentioned in the article or linked to therein. Guest Authors may have affiliations to products mentioned or linked to in their author bios. Latest posts by Guest Author for www.rtor.org
(see all)