Based on the concept of the Love Languages by Gary Chapman, I developed a series of 15 Learning Languages or Learning Styles I present here to help people understand how we learn throughout our lifetimes. Learning Languages 4-8 are about Learning through Teaching Pathways. Teaching Pathways include being self-taught and having others instruct you. Anyone who has benefitted from formal schooling understands the value of teachers. However, classroom teachers are not the only instructors in life. In the second article in this series, we explore the Learning Languages of individuals who benefit from different types of Teaching Pathways.
Learning Languages 4-8: Learning through Teaching Pathways
Learning through Teachers and Coaches
Learning by DIY: Do-It-Yourself
Learning by Following Instructions
Learning through Observation
Learning through Visualization
4. Teachers and Coaches
It may seem like the most obvious learning language, but many of us prefer to learn through teachers and coaches. Teachers are people who are designated to instruct us on matters to ensure we learn. Coaches or mentors are people we connect with who support us in pursuing a goal. Many of us learn best when we receive lessons and information directly from another person. The benefit is that we can ask questions and have the opportunity for interaction. We pursue teaching and coaching throughout our lifetimes and in various settings (professional, spiritual, community, etc.). Some people learn better from specific kinds of teachers – older or younger, male or female, or from similar ethnic, racial groups, or cultural groups. Remember that while teachers/coaches are excellent guides, they are not perfect, and it is recommended to supplement this learning language with other supports.
Are Teachers and Coaches your Learning Language?
Do you learn best when you have a teacher, coach, or mentor?
Does a coach or mentor help you pursue your goals?
Do you benefit from the human interaction of teaching and coaching?
5. DIY: Do-It-Yourself
If you learn by jumping into an experience and teaching yourself, then DIY is your preferred learning language. DIY is also known as 'learning by doing' and 'hands-on training.' People who learn by DIY pick up something new by immersing themselves in the experience and figuring it out as they go. If you buy a new computer program and play around with it rather than read the instructions or watch an instructional video about it, then you may be a DIY learner. DIY learners often enjoy navigating new spaces and learning things on their own. They do not fear failure or mistakes and gain a sense of joy from figuring out how things work through trial and error and previous knowledge. DIY learners may have become that way by force of circumstance. If no one teaches you and you lack the background education to understand how to do something, you may have to learn to do it yourself because you have no other option. DIY learners have a self-taught learning style.
Are you a Do-It-Yourself Learner?
Do you prefer to jump into learning without instructions?
Is on-the-job training your preferred way to learn?
Do you tend to 'figure it out' on your own if left to do it yourself?
6. Following Instructions
Most of us have experience buying a piece of unassembled furniture that comes with a set of written instructions. While DIY learners often ignore the instructions, figuring it out on their own, others prefer the sequential process of following a precise step-by-step guide. People who enjoy learning from instructions are very organized and detail-oriented. As young children, we were often taught to "follow the directions" before proceeding with our homework, as we might make false assumptions about the activity that would lead us astray. Learners who excel at following instructions are procedural, patient, and careful in their approach to learning. 'If you give me the instructions, I can do it' is often heard from them. These learners thrive on trainings and keep their handouts with detailed explanations of what to do. People who learn from following instructions frequently take meticulous notes and reference them to complete their assignments.
Is Following Instructions your Learning Language?
Do you prefer to read a set of instructions before proceeding with a task?
Are step-by-step procedures helpful to you in learning how to complete assignments?
Do you thrive on trainings with lots of handouts?
7. Observation
Individuals who learn through observation prefer to watch someone perform a task to learn how to do it themselves. 'Show me how you do it' is often said by people who are observational learners. Observational learners need to 'see' another person go through every step and visualize the process to do something correctly. Rather than reading instructions or being told what to do, they want to watch someone do it, and then they can do it themselves. Many people learn car mechanics through observation. We learn many skills through observation but do not realize it. For example, many of us learn sports through observation. Mirroring is similar to observation. However, mirroring mimics positive behaviors we aspire to, while observation can encompass any type of learning. People who learn through observation are often visual learners. Observation teaches what we should and should not do to bring about desired outcomes.
Is Observation your Learning Language?
Does observing someone perform a task help you learn to do it?
Can watching someone carry out steps of a job help shape your ability to mimic it?
Do you prefer to observe a situation to understand it better?
8. Visualization
Closely related to observation is the visualizer. Those who learn through visualization use their mind's eye to imagine themselves engaging in a behavior to help them learn how to do it in real life. The power of visualization is very useful in learning how to overcome fear, anxiety, and gaps in learning. 'If you believe it and see it, then you can achieve it.' Many people use visualization to learn public speaking and making presentations. Some people even use it for technical careers and situations in which they must interact with other people. Visualization gives you the space to see yourself as confident and successful in your ideal circumstance by creating a visual blueprint for developing that experience in your life.
Is Visualization your Learning Language?
Does visualizing yourself as effective and successful give you a blueprint to work toward?
Do you like to use your imagination to build your confidence?
Does visualization help you overcome fear and anxiety?
Conclusion
The five Learning Languages in this category relate to Teaching Pathways. If one of these Learning Languages is your preferred learning style, then you prefer to observe others, teach yourself, or have an instructor show you exactly what you need to do. This helps you interpret what steps you need to take to learn. You are oriented towards either orderly steps, navigating with structure, or exploring on your own. No matter the learning style, you excel through a pathway of teaching as learning. The next article in the series addresses Learning Languages 9-12, in which we will explore Learning from Experience.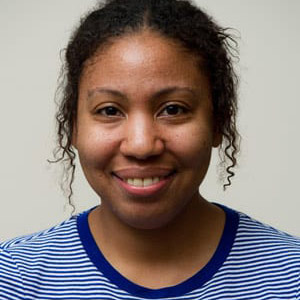 About the Author: Becky Brasfield is a writer and mental health treatment provider in Chicago, Illinois. Her works explore the recovery model, the depths of human emotion, and mental health. Becky is a Certified Recovery Support Specialist (CRSS) and Certified Psychiatric Rehabilitation Practitioner (CPRP). Her published works have included academic papers in the area of popular television and film, race, gender, and class, and a variety of topics in mental health recovery. The author wishes to acknowledge consumers at Centerstone Mental Health Center for their insightful dialogue about this topic.
References
Photo by cottonbro studio: https://www.pexels.com/photo/woman-in-white-long-sleeve-shirt-and-black-pants-sitting-on-floor-4554425/
The opinions and views expressed in any guest blog post do not necessarily reflect those of www.rtor.org or its sponsor, Laurel House, Inc. The author and www.rtor.org have no affiliations with any products or services mentioned in the article or linked to therein. Guest Authors may have affiliations to products mentioned or linked to in their author bios. Latest posts by Guest Author for www.rtor.org
(see all)