RtoR Family-Endorsed Provider Profile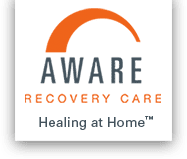 Aware Recovery Care
At-Home Addiction Treatment
North Haven, CT
Aware Recovery Care is an in-home addiction treatment program serving adults in North Haven, CT, and the surrounding areas. Aware Recovery Care uses research-backed methods for treating both alcohol and drug addiction at home. Each client receives a multi-disciplinary rehabilitation team which includes an addiction psychiatrist, an addiction nurse, a licensed marriage and family therapist, an individual therapist, and a certified recovery advisor (CRA). Led by the addiction psychiatrist, the team follows a personalized treatment plan made up of a wide range of evidence-based practices to give the client the very best chance of recovery. They believe in whole-person and family-systems approach to recovery. As such, this addiction treatment program sees the involvement of family members as vital to their client's success. Since research has indicated that most people will be able to avoid relapse if they are able to avoid substance abuse for a full year, Aware Recovery Care lasts a full 52 weeks.
Aware Recovery Care works in tandem with other providers outside of the program to better assist their clients. They also have a location in Bedford, NH.
Aware Recovery Care
556 Washington Ave
Unit 201
North Haven, CT 06473
203-779-5799
Website
Directions
Family Member Quote
"Aware Recovery Care saved my husband's life after he went to over a dozen other treatment centers and spent time in prison for an opiate addiction that lasted over a decade. Aware Recovery Care delivered a team into my home and worked closely with me and with the entire family system for an entire year. It was amazing to have such a caring team of professionals that worked with my husband and also that was specially trained to work with the family system. I was blown away by the experience."
Information and Referrals
Speak with an RtoR Resource Specialist about services and referrals to Aware Recovery Care.
Services
Assessment and evaulation
Treatment plan
At-home visits
Individual therapy
Cognitive behavioral therapy (CBT)
Dialectical behavior therapy (DBT)
Trauma-focused therapy
Family support
Wellness coaching
In-patient transition
A five-person treatment team including:

A psychiatrist
A nurse
An individual therapist
A family and marriage therapist
A certified recovery advisor (CRA)
Client Focus
Adults
Alcohol addiction
Drug addiction
Payment
Aware Recovery Care is an in-network provider for Anthem Blue Cross Blue Shield plans and an out-of-network provider for Aetna, Cigna, United Healthcare, OPTUM, MagnaCare, and many other private insurers. There are other financing options available at Aware Recovery Care including self-payment and medical financing loans.
More about Aware Recovery Care
"The founders and executives of Aware Recovery Care (ARC) are healthcare professionals who, working with addiction specialists, have leveraged their extensive professional experiences to build a ground-breaking, research tested, at-home approach to drug and alcohol addiction care. Built on the visiting nurse model, Aware Recovery Care provides a multi-disciplinary team for each client. We help our clients learn the new skills and daily habits they must have to lead lives free of alcohol and/or drugs – in the comfort and privacy of the communities where they live."