RtoR Family-Endorsed Provider Profile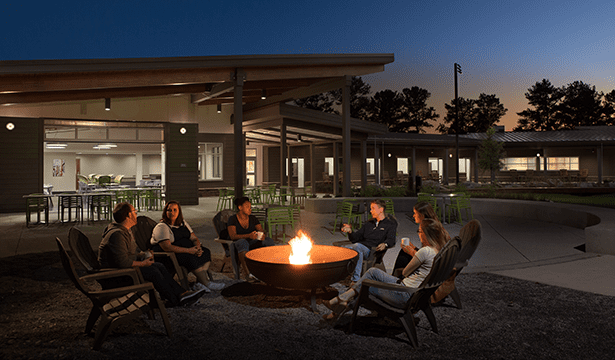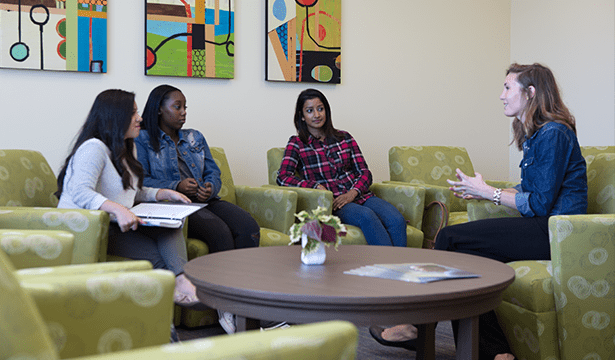 Skyland Trail
Residential Treatment Program
Atlanta, GA
Skyland Trail is a nationally recognized nonprofit mental health treatment organization, serving adolescents ages 14 to 17 and adults ages 18 and older with a primary psychiatric diagnosis. Many clients have complex diagnoses including treatment-resistant depression or co-occurring disorders like alcohol or substance abuse, borderline personality disorder, or anxiety disorders. Skyland Trail pairs comprehensive diagnostic services with evidence-based therapies to help individuals recover from severe mental illness. The organization uses a holistic treatment model that integrates strategies to help clients improve mental health, physical wellness, and relationships with family and friends. Skyland Trail also has an onsite primary care clinic and can support those who have medical health needs in addition to psychiatric needs.
Skyland Trail
Residential Treatment Program
1961 North Druid Hills Road NE
Atlanta, GA 30329
404-315-8333
Email
Website
Directions
Family Member Quotes
"They give a very thorough assessment for diagnosis by a team of psychiatrists. There are open lines of communication throughout the admission process, discharge planning and follow-through."
"It is a beautiful facility! I cannot say enough about Skyland Trail."
Information and Referrals
Speak with an RtoR Resource Specialist about services and referrals to Skyland Trail.
Services
Residential Services
Day treatment
Intensive outpatient program
Independence coaching
Vocational services
Life Enrichment Adult Program (LEAP)
Alumni program
Psychiatric assessment
Adjunctive therapies
Pastoral counseling
Social integration
Primary care and wellness
Dual diagnosis treatment
Cognitive behavioral therapy (CBT)
Dialectical behavior therapy (DBT)
Residential DBT
Transitional housing
Client Focus
Treatment-resistant mood disorders
Anxiety disorders
Borderline personality disorder
Co-occurring disorders
Accreditations & Qualifications
Certifications
Joint Commission National Quality Approval
National Association of Therapeutic Schools and Programs
American Residential Treatment Association
Association for Community Integration Programs
In operation since: 1989
Payment
Total treatment costs depend on the level of care required and the number of days needed to complete treatment. Over an average 4 month treatment stay, most clients use some combination of private pay and insurance benefits to cover the costs of program fees and professional services. Medicare and Medicaid do not cover their services at any level of care.
Their residential treatment program is in-network with many plans offered by Aetna and Magellan. It is non-contracted and private pay only for all other insurance carriers. Their nonresidential programs, including the day treatment and intensive outpatient programs are covered by a number of insurance companies. Most clients who begin in Sklyland's residential level of care transition to a nonresidential level of care as their symptoms and skills improve.
Skyland Trail can refer you to a third-party insurance advocate, SJ Health, which can help with use of out-of-network insurance company benefits. While clients will be billed directly for residential base program fees, SJ Health can help authorize treatment with and maximize reimbursement from out-of-network insurance companies.
Skyland Trail in the Media
Georgia Psychiatric Physicians Association Welcomes Skyland Trail Chief Medical Officer as New President (June 20, 2017)
Referral Relations Representatives Attend Upcoming Summer Conferences (June 5, 2017)
2016 Outcomes Research Report Shows Success in Treating Depression and Other Mood and Thought Disorders (May 22, 2017)
Skyland Trail Welcomes Dozier as Vice President of Development (May 12, 2017)
Community Event Celebrates Mental Health Month and Raises Awareness (May 8, 2017)
Mission Statement and/or Vision
Skyland Trail inspires people with mental illness to thrive through a holistic program of evidence-based psychiatric treatment, integrated medical care, research and education.