RtoR Family-Endorsed Provider Profile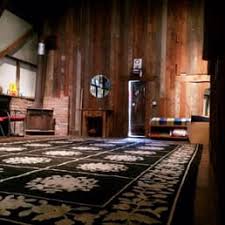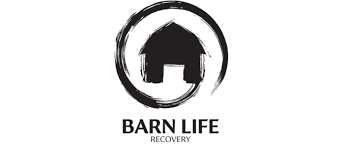 Barn Life Recovery
Costa Mesa, CA
Barn Life Recovery is a community-based holistic rehabilitation center that provides an intensive outpatient and day program for individuals with mild to moderately severe mental illness, co-occurring disorders, and addictions. Barn Life Recovery offers a variety of treatment modalities that include psychotherapy, EMDR, cognitive behavior therapy, dialectical behavior therapy, and Jungian therapy, as well holistic treatment services such as tai chi, qi gong, meditation, martial arts, yoga, Chinese herbal therapy, reiki, and eastern philosophical studies. Their multidisciplinary staff works closely with each person to build a treatment plan that addresses each individual's needs and goals. For individuals whose current housing is unsafe or not conducive to recovery, Barn Life Recovery assists participants in obtaining supportive housing, which may be covered through their insurance.
Barn Life Recovery
126 East 16th Street
Costa Mesa, CA 92627
(949) 229-6853
Family Member Quote
"Barn Life Recovery saved my daughter's life. There is no other treatment center that even comes close to what Barn Life Recovery did for my child. Barn Life Recovery was the third treatment center my daughter went to and from day one the program, the approach, and the staff were different. They focused on my daughter's needs and they worked with her closely to determine where her issues were coming from. The connection that she made with the program leaders was amazing. Our daughter has been drug free for over a year. We are so thankful to have found Barn Life Recovery."
Client Quotes
"Barn Life Recovery changed my entire life. I had been to treatment three times for drug addiction before finding Barn Life. Barn Life had a magic about it. It began with their staff and ended with the environment. Not only did they teach me the skills I needed to stay clean and live my best life, but they practiced the skills with me. So many facilities advertise as holistic healing but not one will measure up to the holistic practices of Barn Life Recovery. This past year and a half I woke up every morning to do my meditation and not one day went by without the thought that 'I am so grateful for Barn Life Recovery.' If you want to change your life and begin to see your worth this is the place for you."
"They became a family for me and helped me reunite with my family of origin. I was treated for mental illness and substance abuse. The support and care I received was the turning point in my life."
Information and Referrals
Speak with an RtoR Resource Specialist about services and referrals to Barn Life Recovery.
Services
Barn Life serves adults, ages 18 and older
Types of Therapy:
Addiction treatment/support
Dialectical behavior therapy (DBT)
Mindfulness
Outpatient treatment/IOP
Psychiatry
Psychotherapy
Client Focus
Addiction
Attention deficit disorder (ADD/ADHD)
Dissociative disorders
Obsessive-compulsive disorder (OCD)
PTSD
Accreditations & Qualifications
License number and state: 306005512 – California Department of Social Services
Accreditation:
In operation since: 2018
Payment
Contact Barn Life Recovery for more information.
More About Barn Life Recovery
"Community based treatment enables people with mental health disorders to maintain family relationships, friendships and jobs while receiving comprehensive services.  This allows people to practice new behaviors in a safe setting where they do not have to fear the scrutiny of social pressures.  The care providers at Barn Life Recovery have the benefit of working with clients in an open and social environment.  This gives clinicians the advantage of seeing clients through a much more comprehensive lens and scope.  This not only improves treatment outcomes, but hastens the process towards recovery."