RtoR Family-Endorsed Provider Profile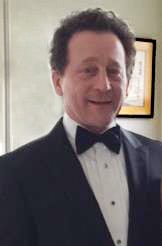 David Kurt Sakheim, PhD
Clinical Psychiatrist
New Haven, CT
Dr. Sakheim is a licensed clinical psychologist who has a private practice in New Haven, CT. He has a feminist, relationship-based approach to therapy, working with individuals who have extensive trauma.
David Kurt Sakheim, PhD
Clinical Psychologist
New Haven, CT
203-562-1500
Directions
Client Quote
"Dr. Sakheim is an excellent trauma therapist. My experience was with trauma therapy and I highly recommend him for that. He is extremely non-judgmental; you can tell he genuinely cares."
Information and Referrals
Speak with an RtoR Resource Specialist about services and referrals to David Sakheim.
Services
Couples Therapy
Trauma Therapy
Client Focus
Adults
Trauma
Post-traumatic stress disorder (PTSD)
In practice since: 1984
Accreditations & Qualifications
Education
B.A. in Psychology, Brown University, Boston, MA
Ph.D. in Clinical Psychology, State University of New York, Albany, NY
APA approved Clinical Psychology Internship, Greater Hartford Clinical Psychology Internship Consortium, Hartford, CT
Certifications
CT State Medical License #1252
Payments Accepted
David Sakheim accepts Medicare and out of network.