RtoR Family-Endorsed Provider Profile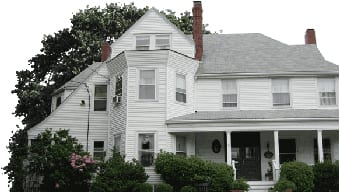 Ellenhorn, LLC
Program for Assertive Community Treatment (PACT)
Arlington, MA
Ellenhorn is a private community-based treatment and support team, providing comprehensive, individualized and multidisciplinary psychiatric and psychosocial services to adults living with serious and persistent mental illness. Ellenhorn's approach is based on the Program for Assertive Community Treatment (PACT) model of community care. This is a highly regarded evidenced-based model of care that integrates treatment, support and rehabilitation services in a multidisciplinary team approach. Like all PACT model programs, Ellenhorn strives to help people living with mental illness achieve their fullest potential in their environment of choice. Scientific research shows that PACT is effective in decreasing hospital rates, improving employment outcomes, stabilizing and reducing psychiatric symptoms, and increasing sobriety. To achieve these objectives, Ellenhorn employs a team composed of a psychiatrist, therapists, vocational/educational specialists, personal trainers, addiction specialists, nurses, and other specialists and clinicians, and provides a comprehensive array of services, including psychiatry and psychopharmacology, nursing, integrated dual-diagnosis treatment (mental health & addictions), personal training, residential care, vocational and educational counseling and a range of therapies. The residence at 87 Pleasant St. Arlington, Massachusetts is a nine-bed residential program with 24/7 staffing and a 4:9 staff-to-client ratio.
 Ellenhorn, LLC
406 Massachusetts Avenue
Arlington, MA 02474
617-491-2070
Email
Website
Directions
Family Member Quotes
The Ellenhorn Family Weekends are held once a month in order to educate, support and connect the families of clients. Here are some families' responses:
"The weekend was an extremely welcome opportunity to connect with others on the journey. Lots of helpful info and relationship building"
"I learned many new things – more background on clinical facts and ideas, different people's experiences, new ways of relating and coping with situations involving our loved ones"
Participant Quotes
"For the first time, I felt I was seen as a person rather than an illness."
Information and Referrals
For all admissions and referrals, please call  Ellenhorn's dedicated referral line: 1-800-515-9972. Laurie Damsky our Director of Admissions will get back to you shortly.
Speak with a Resource Specialist about services and referrals to Ellenhorn, LLC.
Specialties
PACT – Program for Assertive Community Treatment
Open Dialogue
Co-Occurring Path
College Student Reintegration
Services
Assessment & Evaluation
Diet & Nutrition
Dual Diagnosis Treatment & Monitoring/Testing
Care Management
Educational Counseling
Entitlement Assistance
Family Weekends
Medication Monitoring
Nursing
Open Dialogue
Personal Training
Psychiatry
Psychopharmacology
Psychosocial/Psychiatric Rehabilitation
Psychotherapy
Residential Care
Social-Recreational Programming
Transportation
Vocational Counseling & Employment Placement
Note: As a full feature PACT model program, Ellenhorn provides a very comprehensive array of services. As such, the list above does not include all the services and supports available from this provider.
Treatment Approaches
Art Therapy
Biofeedback
Cognitive Behavioral Treatment (CBT)
Dialectical Behavioral Treatment (DBT)
Ellenhorn's Value-Driven Module Planning
L.E.A.P. Education
Mindfulness and Meditation
Motivational Interviewing for Addictions
Narrative Therapy
Peer Counseling
Program for Assertive Community Treatment (PACT)
Recreational Therapies and Quest
Wellness Recovery Action Plan (WRAP)
Client Focus
Accreditations & Qualifications
In operation since: 2005
Payment
PACT program services delivered to clients living in the community: Assessment and first 45 days: $26,000. Subsequently, the average monthly fee is $13,000, with the range between $6,750 and $20,250, depending on the services needed.
Residential program: Between $13,000 and $31,000 monthly, depending on the room.
This charge does not include the cost of PACT team clinical services.
Accepted Payment Method: check, wire, credit card
Ellenhorn Pledge
"Our treatment is formed around each client's unique experiences, personality and pace of change. No treatment is the same, and every treatment evolves according to the client's needs. We see a direct relationship between getting better and becoming empowered, masterful and re-integrated in the world. That is why our clients are leaders in their own care, and why so much of our work is conducted outside the office, in the community, as we help people reenter the world, return to their social role, and resume their pursuit of a purposeful life."
 Ellenhorn in the Media
Dr. Ross Ellenhorn starts a new blog on the Psychology Today website March, 2014
Dr. Ross Ellenhorn blog post on Psychology Today: "A Part or Apart" August, 2014
More about Ellenhorn 
"People who experience extreme psychiatric states often need more than one provider… At  Ellenhorn, we use an evidence-based, best practice and 'single-source' model of care delivery, serving our client from a single, highly-coordinated multidisciplinary team. With rare exception, all the services a person needs are provided by our team."
"Working flexibly and intensely with individuals in their own environs, we are an effective alternative to residential or hospital care. Indeed, we consider ourselves a hospital or residential program 'without walls'. With the capacity to provide up to thirty hours a week of care management to a given client, we are often able to effectively serve individuals who are experiencing acute symptoms, without placing them in an institutional setting."
"With our eye on psychosocial trauma, we at Ellenhorn seek to re-empower our clients, helping them regain a sense of voice and control in their lives."

"Unique among residential settings, it offers clients a powerful combination of personalized clinical services delivered by a multidisciplinary team, as well as a robust array of resources for achieving physical health and well-being. From day one, we help clients transition to independent living."