RtoR Family-Endorsed Provider Profile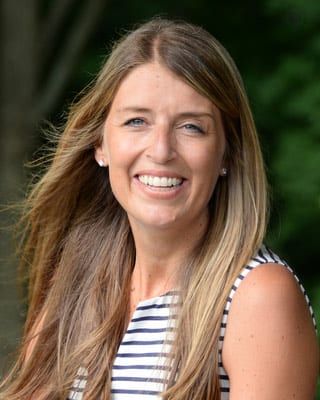 Elizabeth Courtney-Seidler, PhD
Psychologist
Ridgefield, CT
Elizabeth Courtney-Seidler, PhD, founder of Cognitive Behavioral Therapies of Ridgefield, is a licensed psychologist in New York and Connecticut. Dr. Courtney-Seidler works with children, adolescents, adults, and families and specializes in the practice of cognitive behavior therapy (CBT) and dialectical behavior therapy (DBT). She has extensive experience treating individuals with anxiety, depression, mood disorders, emotional dysregulation, Attention-deficit/hyperactivity disorder (ADHD), and disruptive behavior disorders. Using CBT and DBT, Dr. Courtney-Seidler helps individuals learn skills and strategies that they can use to cope with emotional difficulties and stressful life circumstances. She also provides support and parenting skills training to parents of children with emotional and behavioral difficulties.
Cognitive Behavior Therapies
100B Danbury Road, Suite 105B
Ridgefield, CT 06877
(203) 297-8583
Website
Family Member Quote
"She is remarkably skilled in evidence-based dialectical behavior therapy. She is very personable, relatable, and has great communication with parents. I highly recommend her!"
Information and Referrals
Speak with an RtoR Resource Specialist about services and referrals to Elizabeth Courtney-Seilder, PhD.
Services
Elizabeth Courtney-Seidler works with children ages 6-13, adolescents, ages 14-19, and adults.
Acceptance and commitment (ACT)
Dialectical behavior therapy
Family support/counseling
Mindfulness-based cognitive therapy (MBCT)
Psychotherapy
Client Focus
Adolescents
Adults
Attention-deficit/hyperactivity disorder (ADHD)
Behavioral issues
Borderline personality disorder
Children
Family issues
Obsessive-Compulsive (OCD)
Suicidal ideation
Qualifications
Education
MA , Teachers College, Columbia University
PhD, Clinical Psychology, Hofstra University.
Post-doctoral fellowship, Cognitive Behavioral Consultants of Westchester & Manhattan
License No. and State:
3604 Connecticut
020668 New York