RtoR Family-Endorsed Provider Profile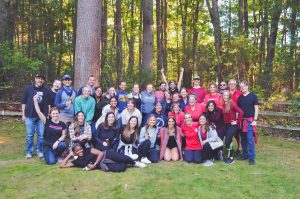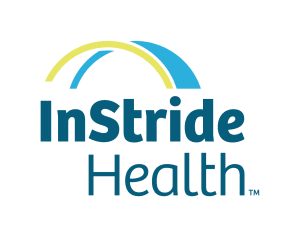 InStride Health
Virtual Evidence-Based Pediatric Behavioral Health Practice
Available to residents of Massachusetts, Rhode Island, New Hampshire, Connecticut, New York and New Jersey
InStride Health provides youth ages 7-22 and their families with research-backed, insurance-based treatment for those experiencing moderate to severe anxiety and obsessive-compulsive disorder (OCD). Developed by Harvard-trained clinical leaders in the field of child and adolescent mental health, InStride tailors treatment to the needs of each child, teen, and young adult we serve. Treatment is delivered by a coordinated care team comprised of a psychiatrist, therapist, and coach who collectively provide medication management, individual therapy, group therapy (for patients and for caregivers), and coaching. The InStride Health care team is available 24/7, offering proactive and inbound support to reinforce learning in therapy. To receive services, clients must reside in Massachusetts, Rhode Island, New Hampshire, Connecticut, New York or New Jersey.
InStride Health
Massachusetts, Rhode Island, New Hampshire, Connecticut, New York and New Jersey
(855) 438-8331
www.instride.health
Family Member Quotes
"When we started working with InStride, my son (then 17) was unable to stay home alone and had intense anxiety around many areas of life that his peers would consider "normal." The team at InStride worked with my son and our family to thoughtfully and pragmatically address his anxiety and provide him the tools and skills he needed to work through it and to be able to be in control of his life. At no point did they promise a "miracle cure" or quick fix. They were honest that there would be work involved but that they would be there to support along the way and they absolutely did.
"I can say unreservedly that my son would not be living the life he is today, having applied to college, getting his first job, and really seeing a future for himself over which he, not the anxiety, has control, without the support and extraordinary care of the team at InStride."
Information and Referrals
Speak with a Resource Specialist about services and referrals to InStride Health.
Services
Acceptance and commitment therapy (ACT)
Cognitive behavior therapy (CBT)
Dialectical behavior therapy (DBT)
Exposure and response prevention (ERP)
Peer support
Client Focus
Youth 7-22
Anxiety (moderate to severe)
Obsessive Compulsive Disorder (OCD)
Insurance
InStride Health is covered by Blue Cross Blue Shield of Massachusetts, Horizon Blue Cross Blue Shield of New Jersey, ConnectiCare, Harvard Pilgrim, Mass General Brigham Health Plan, Optum, Oscar, Oxford, and UnitedHealthcare.