RtoR Family-Endorsed Provider Profile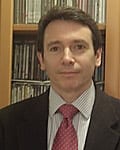 Marc Tobin, Ph.D.
Licensed Clinical Psychologist
New Haven, Connecticut
Dr. Mark Tobin, a licensed clinical psychologist, provides treatment to adults, adolescents and couples who present with a wide variety of concerns, including self-esteem, anxiety, depression, grief and substance abuse.  Dr. Tobin works with individuals to help them better understand their behaviors and interactions and make adjustments to the thoughts, feelings, and behaviors that hold individuals back from having a better experience in life. Dr. Tobin also works with individuals and couples to address interpersonal difficulties, which include marital, family, and peer relationships.
Marc Tobin, Ph.D.
147 Bishop Street
New Haven, Connecticut 06511
(203) 376-3776
Family Member Quote
"Dr. Tobin is a calm, compassionate therapist. He maintains an informal atmosphere while still staying professional. He is knowledgeable about 12-step programs – I wasn't able to slide on my program while seeing him. I recommend him to anyone, but especially if you're working a 12-step program."
Information and Referrals
Speak with an RtoR Resource Specialist about services and referrals to Dr. Tobin.
Services
Dr. Tobin works with adolescents, ages 14 to 19, and adults.
Types of Therapy:
Addiction Treatment/Support
Couples Counseling
Family Support/Counseling
Psychotherapy
Client Focus
Addiction
Adolescents
Adults
Family Issues
Grief and Bereavement
Personality Disorders
Post-traumatic Stress Disorder (PTSD)
Self-esteem
Trauma
Qualifications
Education
B.A. in Psychology, Sacred Heart University
Ph.D. in Clinical Psychology, Adelphi University
Postdoctoral Fellowship, Yale University
In practice since: 2006
License No. and State: 002833 Connecticut
Payment
Average Cost (per session): $90 – $200.  Accepted forms of payment: cash or check
Dr. Tobin accepts the following insurance plans.  He offers a sliding scale fee as needed.
Aetna
Anthem
BlueCross and BlueShield
Cigna
Yale Health Plan / Magellan
Out of Network