RtoR Family-Endorsed Provider Profile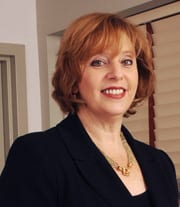 Marcie Schneider, MD, FAAP, FSAHM
Greenwich, CT
Dr. Marcie Schneider, a board certified pediatrician with a subspecialty in adolescent medicine, provides primary and specialty medical care for adolescents and young adults between the ages of 12 to 25 years. To address the unique needs of adolescents and their families, Dr. Schneider addresses a teen's health in the context of his/her physical and emotional growth. When needed, Dr. Schneider provides extensive consultation and coordination of care for her patients who require specialty care and other services. She also helps young adults transition to college by engaging in pre-college discussions about healthy living, including nutrition and personal safety, and substance use issues. Dr. Schneider's special areas of focus include eating disorders, obesity, menstrual function, growth and development, substance abuse, and attention deficit disorder. In addition to providing adolescent-focused health care, Dr. Schneider provides consultations to area schools and community pediatricians regarding specific issues faced by adolescents and their families.
Greenwich Adolescent Medicine, LLC
239 Glenville Road
Greenwich, CT 06831
203- 532-1919
Family Member Quote
"Dr. Schneider is a remarkable pediatrician, specializing in adolescent care, with the courage to talk straight to parents and to make referrals as needed. She suggested two options for our son and was very honest about their strengths and weaknesses. It was her referral to the Eating Disorder Clinic at the Hospital at Princeton that finally set us on a path that resulted in success for my son. Throughout that process, she was thorough in her medical evaluation, insightful in her analysis, and caring in her communication with both child and parents."
Information and Referrals
Speak with an RtoR Resource Specialist about services and referrals to Marcie Schneider MD.
Services
Marcie Schneider MD works with adolescents and young adults, between the ages of 12 and 25 years.
Client Focus
Addiction
Adolescents
Adolescent reproductive and sexual health
Attention deficit disorder (ADD/ADHD)
Eating disorders
Family Issues
Obesity
Primary health care
Qualifications
Education and Training
BA – Brown University
MD – Albert Einstein College of Medicine
Pediatric residency – Montefiore Medical Center
Fellowship in Adolescent Medicine – North Shore University Hospital
Fellow of the American Academy of Pediatrics
Fellow of the Society for Adolescent Medicine
In practice since: 1984
Licensure and Certifications 
New York State License
American Board of Pediatrics Certification
Adolescent Medicine Subspecialty Certification
Payment
Dr. Schneider does not participate in any insurance plans. Accepted forms of payment include cash or check, American Express, MasterCard, Visa.  Patients are provided with a detailed bill that can be submitted to their insurance company or healthcare savings account for reimbursement.
Dr. Schneider in the News
More About Dr. Schneider
For 13 years, Dr. Schneider was Associate Chief of the Division of Adolescent Medicine and Medical Director of the Eating Disorders Day Program at North Shore University Hospital in Manhasset, New York.  In 1999, Greenwich Hospital recruited Dr. Schneider to create an adolescent medicine program for the hospital and in July 2005, she founded Greenwich Adolescent Medicine, LLC, where she has since practiced adolescent medicine full time.
Dr. Schneider has published original research and reviews in the areas of eating disorders and menstrual issues. She lectures to parents, teenagers, and the medical community on a variety of topics, including nutrition and sexuality.