RtoR Family-Endorsed Provider Profile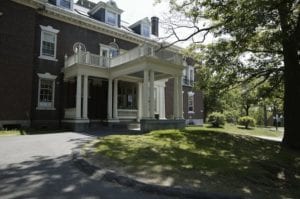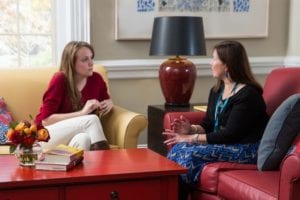 McLean Appleton
Belmont, MA
Appleton is a residential program for adults ages 18 and over who have a severe mental health condition such as schizophrenia or bipolar disorder and who may also have a co-occurring condition, which may include substance use, mood disorders, personality disorders or anxiety. Located in a renovated historic mansion on the grounds of McLean Hospital, Appleton provides comprehensive diagnosis, treatment, and rehabilitative care and helps individuals understand, accept, and effectively manage their illnesses and symptoms. Care is provided by the multidisciplinary staff from McLean's Psychotic Disorders Division, which includes psychiatrists, clinical social workers, an occupational therapist, psychiatric nurses, and community residence counselors. Appleton takes a holistic approach to treatment, recovery, and well-being, and treatment includes a mix of individual and group therapy, occupational therapy, life and social skills groups, educational and vocational activities, and wellness groups that focus on health, nutrition, stress management and fitness. Recognizing that family and friends can play a significant role in treatment and recovery, staff, with consent from the patient, communicates and consults with family members throughout the individual's stay and work together to develop a comprehensive aftercare plan.
McLean Appleton
115 Mill Street
Belmont, MA 02478
844-660-3866
Patient Quote
"Appleton, on the campus of McLean Hospital, was an absolute godsend when we really needed help. Our son was suffering a significant break and we had spent 4 years trying various institutions. Appleton worked! It provided a home-like setting (it's a beautiful mansion!) that fostered a sense of community while teaching life skills and social reintegration. Most of the guests there are young adults with similar problems. In fact, ten years later, these are still our son's best friends. They continue to give each other mutual support. Besides classes on serious subjects like managing your symptoms and your meds, they have gym time, music, etc. Appleton has a dinner program that taught him to cook as well as to become a working member of the Appleton community. They were able to get him volunteer positions and establish a "work" schedule that gave him fulfillment. Being next to the hospital, but clearly not a hospital setting, was invaluable while they figured out what drugs worked and ran tests. Appleton is expensive but we think it saved our son's life. We couldn't be happier with the care he received."
Information and Referrals
Speak with an RtoR Resource Specialist about services and referrals to Appleton.
Services
Appleton serves adults ages 18 and over.
Types of Therapy:
Case management
Cognitive behavior therapy (CBT)
Dialectical behavior therapy (DBT)
Group therapy
Family counseling
Medication management/monitoring
Occupational therapy
Psychotherapy
Psychiatric evaluation
Rehabilitation services
Skills development
Client Focus
Addiction
Adults
Personality disorders
Psychosis
Accreditations & Qualifications
U.S. News 2015-2016 Best Hospitals–Psychiatry
Payment
Contact Appleton for payment information. Appleton is a self-pay program and does not accept insurance.  The fee for the Appleton residence is $700 per day. Some ancillary treatment expenses may be recovered through insurance.
Mission Statement
"McLean Hospital is dedicated to improving the lives of people and families affected by psychiatric illness."
 Core Values
"We dedicate ourselves each and every day to McLean's mission of clinical care, scientific discovery, professional training and public education in order to improve the lives of people with psychiatric illness and their families."
McLean Appleton in the Media
 More about McLean Hospital
"McLean values are at the core of everything we do. As clinicians, researchers, educators, administrators and support staff, we conduct ourselves in ways that reflect our deep commitment to integrity, compassion and respect, diversity and teamwork, excellence and innovation. These values are the essence of McLean; they are at once emblematic of who we are and what we aspire to be." – Scott L. Rauch, MD, President and Psychiatrist in Chief, McLean Hospital
Read more about additional rtor.org family-endorsed McLean Hospital programs: