RtoR Family-Endorsed Provider Profile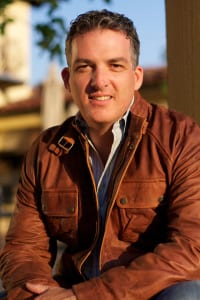 Ruben Jimenez, LCSW
Clinical Social Worker/Psychotherapist
The Road Home Group
Salt Lake City, Utah
Ruben Jimenez is a licensed clinical social worker, licensed psychotherapist, author, speaker, family coach and founder of the Road Home Group in Salt Lake City, Utah. He works directly with teenagers, young adults and their families to help them navigate through difficult transition periods. Ruben focuses on uncovering the love, repairing and strengthening relationships, and bringing families closer together for the benefit of both the individual client and families as a whole. Ruben specializes in clinical social work, pastoral counseling and wilderness therapy.
Ruben Jimenez, LCSW
Clinical Social Worker/Psychotherapist
The Road Home Group
Salt Lake City, Utah
Contact
(877) 782-6224
Website
Family Member Quotes
"Our son got into drugs before he turned 15 and struggled.  Eventually, he went through a wilderness program and then a therapeutic boarding school.  There, we were introduced to Ruben who was instrumental in transitioning our son to a successful life through college graduation and a job.  Likewise, Ruben helped us manage and cope with a son who was failing to launch."
"Ruben is amazing.  His breadth of knowledge and his compassion for both our son and us was and remains today, amazing.  We can talk with him virtually any time of the day or night if there is a crisis.  Most importantly, our son still uses Ruben as a resource to talk through life issues."
Information and Referrals
Speak with a Resource Specialist about services and referrals to Ruben Jimenez.
Services
Addiction treatment/support
Assessment and evaluation
Family support/counseling
Group therapy
Medication management
Parent Coaching
Psychotherapy
Wilderness therapy
Young adult services
Client Focus
Adolescents
Adults (34-64)
Behavioral disorders of childhood and adolescence
Children
Eating disorders
Substance use
Young and emerging adults (18-33)
In practice since: 2001
Education
MA, Social Work, San Diego State University, San Diego, CA
Graduate Credential in Pastoral Counseling, University of San Diego, San Diego, CA
Payments accepted
Contact Ruben Jimemez for more information.
More About Ruben Jimenez
Ruben Jimenez's first book, The Road Home, is a guide for parents of kids coming home from a therapeutic treatment program. This is often a stressful time, filled with anxiety, fear, guilt, and a cauldron of other emotions, and The Road Home answers questions and concerns in a no-BS, easy-to-read way. Ruben Jimenez offers personalized coaching based on the material in the book along with topics that will be covered in future books. Ruben also offers Expedition Workshops for parents, kids, and families who need to get away from the stresses and distractions of home life and spend some healing time in the great outdoors.