RtoR Family-Endorsed Provider Profile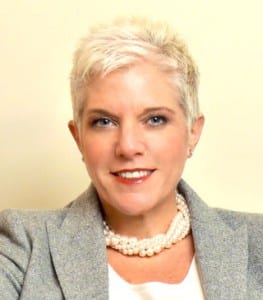 Jodi Liston, BSS
Educational Consultant
Harris Kramer & Liston
Katonah, NY
Jodi Liston is an educational consultant and President and Managing Director of Harris Kramer & Liston, an educational and therapeutic consulting firm in Katonah, NY. She works with children, adolescents and young adults with educational, behavioral, emotional, psychiatric and co-occurring needs to receive the support and interventions necessary to thrive. Jodi's strength in effectively assessing complex cases that require therapeutic interventions, coupled with her experience in educational advocacy, have served her clients well for over twenty years. Her compassion, calm demeanor and tenacity make her an exceptional advocate, providing possibilities for families in crisis.
Jodi Liston, BSS
Educational Consultant
Harris Kramer & Liston
51 Bedford Road, Suite 12
Katonah, NY 10536
(914) 401-4442
Website
Family Member Quotes
"Jodi did what we did not think anyone could do by getting our son a placement at a therapeutic school.  She has solid relationships with schools and residential treatment centers across the country.  Her eye for the right fit is truly extraordinary and her ability to advocate for the student is spot on."
"Jodi is an excellent educational consultant who helped us place our very complex son in both a therapeutic wilderness program as well as a residential treatment program. She works closely with both the therapeutic and addiction populations, locally and nationally. You can't do any better!"
Information and Referrals
Speak with a Resource Specialist about services and referrals to Jodi Liston.
Services
Educational support services
Special education advocacy
Educational consultation
Client Focus
Adolescents
Attention deficit disorder (ADD/ADHD)
Autism spectrum disorders
Behavioral disorders of childhood and adolescence
Children
Other disorders
Schizophrenia and other psychotic disorders
Trauma
In practice since: educational consultant since 2000 and a special education advocate since 1993.
Accreditations & Qualifications
The National Association of Therapeutic Schools and Programs (NATSAP)
The Independent Educational Consultants Association (IECA)
The Council of Parents, Attorneys & Advocates (COPAA)
Founding member of Parents United Learning the Special Education System (PULSES) in Orange County, NY.
Education
B.S.S in Business and Organizational Communications, Emerson University, Boston, MA
Payments accepted
Please contact Harris Kramer & Liston office manager Sheri Aceto for more information.