RtoR Family-Endorsed Provider Profile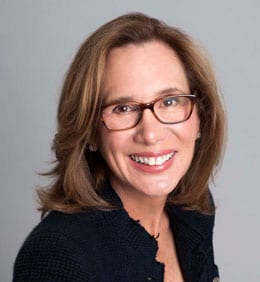 Susanne Weil, LCSW
Psychotherapist
Stamford, CT
Susanne Weil, LCSW, is a licensed clinical social worker in private practice serving adolescents, adults, couples, and families in Stamford, CT, and the surrounding communities. Ms. Weil helps her clients with anxiety, grief and loss, family issues, and other mental health and personal issues. She listens empathetically to her clients to help them move away from negative patterns and develop satisfying relationships in their personal, work, and family lives. Ms. Weil has over 20 years' experience in private practice, both in Connecticut and New York City. She has also worked in psychiatric and family service settings.
Susanne Weil, LCSW
666 Glenbrook Rd.
Suite 2C
Stamford, CT
914-525-5236
Email
Website
Directions
Client Quote
"Three months ago, after an array of family and personal crises and the suggestion of a friend, I sought out a therapist. I had been suffering frequent panic attacks and anxiety. I found Susanne through a web search and decided to give therapy a shot. I started weekly sessions and by the second appointment she had helped me with techniques to alleviate my stress and anxiety. She has since coached me through stressful situations and, through mindfulness, has helped me cope in between my sessions. I now see her every other week and look forward to seeing her. She is a great listener and very good at remembering exactly what we spoke about in previous sessions. She is complimentary of my progress and I have since recommended the power of therapy to close friends and family."
Information and Referrals
Speak with a Resource Specialist about services and referrals to Susanne Weil, LCSW.
Services
Psychotherapy
Psychodynamic therapy
Attachment-based therapy
Family systems therapy
Trauma-focused therapy
Client Focus
Adolescents
Adults
Couples
Families
Anxiety
Grief and loss
Family issues
Personality disorders
Trauma
Accreditations & Qualifications
Education
Hunter College–Masters in Social Work
Certifications
Connecticut State License Number 003095
Training and Research Institute for Self Psychology–Psychoanalysis
International Association for Psychoanalytic Self Psychology (IAPSP) member
Association for the Advancement of Psychoanalysis in Clinical Social Work (AAPCSW) member
Connecticut Society for Psychoanalytic Psychology (CSPP) member
Awards
Annual Gradiva Award from the National Association for the Advancement of Psychoanalysis (NAAP)
Payment
Accepted forms of payment: cash or check
Susanne Weil accepts Anthem Blue Cross Blue Shield, Value Options, Medicare, and out of network insurance.