RtoR Family-Endorsed Provider Profile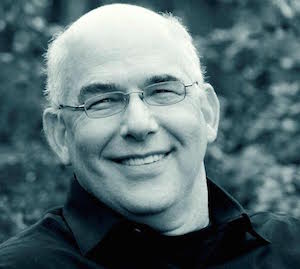 The Healing Center
David Greenfield, Ph.D.
West Hartford, CT
Dr. Greenfield offers solution-focused therapy to help individuals, families and couples address a variety of life challenges.   With twenty-eight years of clinical experience, Dr. Greenfield provides cutting edge treatments in psychology, addictions, marital counseling, EMDR and intensive outpatient programs.  He believes in taking a holistic approach and dealing with mind, body and spirit.  Dr. Greenfield is trained as a Psychologist, Licensed Marriage and Family Therapist, and Addiction Medicine specialist.  He has decades of experience in treating a range of mental health issues, including mood disorders, anxiety and stress, trauma and PTSD, marital and relationship problems, and addictions and other compulsive behaviors.
David Greenfield, Ph.D.
The Healing Center
8 Lowell Road
West Hartford, CT 06119
(860) 561-8727
Request an appointment
Call: 860-561-8727 Ext.4
Family Member Quote
"Dr. Greenfield and his colleagues have provided support to our family.  Our adult son was transitioning home from a seven week rehabilitation program on the West Coast.  They were able to help us plug into their office with several customized solutions that met the needs of our son. This included technology controls, therapy and life coaching."
Information and Referrals
Speak with a Resource Specialist about services and referrals to Dr. Greenfield and the Healing Center.
Services
The Healing Center serves children (ages 6-13), adolescents (ages 14-19), adults, and older adults (ages 65+).
Types of Therapy:
Addiction Treatment/Support
Cognitive Behavioral Therapy (CBT)
Couples Counseling
Mindfulness
Family Support/Counseling
Outpatient Treatment/Intensive Outpatient Treatment
Psychotherapy
Client Focus
Addiction
Eating Disorders
Family Issues
Grief and Bereavement
Internet Addiction
Obsessive Compulsive Disorders
Other Disorders
Personality Disorders
Trauma
Qualifications
Licensure / Certification / Qualifications:
• Connecticut Licensed Psychologist (#001399)
• New York Licensed Psychologist (#009628)
• Connecticut Licensed Marriage & Family Therapist (#000558)
In practice since: 1987
Payment
The Healing Center accepts some insurance plans and offers sliding scales fees.  Contact the office manager at 860-561-8727 Ext.4 for questions about insurance plan coverage or other payment options.
Dr. Greenfield in the Media
"The Smart Way to Fight Smartphone Addiction: Ban Them in Schools" (Feb. 15, 2018) CT News Junkie.
"Internet addiction is sweeping America, affecting millions" (Aug. 29, 2017). CNBC.com.
More about Dr. Greenfield
Dr. David Greenfield, an internationally-recognized expert with tech & video game addiction, founded The Center for Internet and Technology Addiction (CITA), which provides treatment to individuals struggling with video game, pornography, and technology abuse/dependency. CITA has an Intensive Outpatient Treatment Program where participants work on a one-to-one basis with Dr. David Greenfield to address their compulsive and addictive behaviors in an accelerated format.
Dr. Greenfield earned his Ph.D. in Counseling Psychology, including a minor in Marriage, Family and Child Therapy, from Texas Tech University. He earned his MA in College and Community Counseling from New York University and his BA in Psychology from Ramapo College of New Jersey. Dr. Greenfield is trained in Eye Movement Desensitization and Reprocessing (EMDR) I & II as well as Energy Medicine and Energy Healing from the Institute for Healing Arts and Sciences in Bloomfield, Connecticut.