Chances are if you landed on this webpage, you are concerned about a young adult who still lives at home and does not seem to be moving forward in life.  Maybe that person is you, or maybe it's a son or daughter, or someone in your extended family.  That young person may have been diagnosed with one or more mental health disorders, such as anxiety  and depression, or an autism spectrum disorder, such as Asperger's syndrome.  Or there may be no mental health history at all.
The young adult at home may have attended some semesters of college or even graduated.  He or she may even have a job.  But for some reason, often unknown to parents, the young person seems overwhelmed by the demands of life and does not take steps to move towards independence.
At www.rtor.org we know that failure to launch is a real problem because we receive calls and emails every day from parents and relatives, and young adults themselves, asking for help.
What Failure to Launch Is Not
The term failure to launch (FTL) can be misleading.  There are so many negative feelings and misconceptions about this term, it might be better to start with a definition of what it isn't.
Failure to launch is not a diagnosis – It is a common expression that serves as the title of a bad romantic comedy from 2006, Failure to Launch . We use the term on www.rtor.org because that's the way many people see the problem.  Failure to launch is a popular expression that many people understand and use on the Internet when they are looking for help.  But it's not a formal diagnosis.
Failure to launch is not a "failure" – One of the readers of my blog recently left a comment describing herself as "FTL." I quickly pointed out that she, like most young people in her situation, was struggling with real challenges that were holding her back from living the kind of life she wanted. This is not a failure, because she recognized the need to do something different and she still had a chance to live the life she wanted.  Most people in an FTL situation want to change, but don't know what to do. Reaching out for help or advice is a sign of a person's willingness to change the situation. It is not a failure, but a step on the path to a better future!
Failure to launch is not the result of bad parenting – It is not caused by helicopter parenting, too many participation trophies, or overly permissive childrearing practices.  At the root of most FTL situations are real mental health problems, such as anxiety and depression, developmental delays, and missing life skills.
Failure to launch is not just a problem for millennials – FTL has been happening in most modern cultures for generations.  It is a problem that I, as a professional, became aware of in the late 1980s, when I encountered cases of grown men and women in their fifties and sixties living at home and still dependent on their parents.  Millennials were not the first generation to experience FTL, but they are the ones who most often experience it today.
So What is Failure to Launch?
On www.rtor.org we use the term "failure to launch" in a non-judgmental way to describe the frustration and concern families feel when young adults seem unable to move forward and achieve the major tasks of life expected for their age.  In this situation, families describe the young person as "being stuck" or unable to get on with their life.
Failure to launch is often seen as an inability or extreme reluctance to engage in the typical life tasks for emerging young adults:
obtaining a higher education
finding a job and launching a career
developing a sense of identity
learning to self-regulate
forming intimate relationships with others outside the family
moving out of the family home
Parents may notice that the more they push their young adult at home to take on these age appropriate life tasks, the more resistance they encounter.  Some young people need a push to get outside their comfort zone and move forward in their lives.  However, when resistance is strong, underlying mental health problems could be the cause.
When to Seek Outside Help
More of today's young adults live at home than any generation in living memory.  Social, economic, and educational considerations that have nothing to do with mental illness are partly responsible for this trend.  It is very common for young people today to need an extra semester or two of college to complete their degree requirements.  And it can be hard for young people just starting out to earn a living wage in today's job and housing markets.
Don't automatically assume that your 22-year-old at home is experiencing FTL if she is making visible effort and progress towards the life tasks above.  However, a number of young adults living with their parents may be experiencing significant mental health problems that lead to a failure to launch.
In most cases, a mental health-related FTL problem will not resolve itself without seeking outside help from a professional.  Signs that a young adult may need help for a mental health problem related to failure to launch include:
Easily frustrated and discouraged; low levels of persistence
Lacks accountability or reluctant to take responsibility
Poor work ethic and low levels of motivation
Exaggerated sense of entitlement; narcissism or an inappropriately high opinion of self
Unreasonably high expectations of others (especially parents) often without reciprocating
Lack of basic life skills needed for independent living, such as cooking, cleaning, doing laundry
Feelings of extreme highs and lows; moodiness or rapidly changing emotions
Excessive anger, sadness, or irritability
Unusual eating and sleeping patterns
Hopelessness about the future
Withdrawal from friends and social life
Inappropriate or excessive use of alcohol and drugs
Over-dependence on electronic devices, such as smartphones and gaming systems, at times resembling addiction
Fortunately, many if not all of these issues can be addressed with the proper mental health treatment.  The process often begins with an assessment and evaluation by a psychiatrist or psychotherapist.  Our Resource Specialist can help you with the details of finding an appropriate mental health provider in the community where you live.
If you or someone you know is showing signs of a failure to launch or possible mental health issues, it is important to seek help from a qualified professional. Our Resource Specialist can help you find expert mental health resources to recover in your community.
Contact us now for more information on this free service to our users.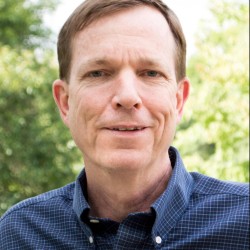 Latest posts by Jay Boll, Editor in Chief www.rtor.org
(see all)