Are you concerned that you or someone you care about has an untreated mental health problem that needs attention? Or perhaps you are worried that the treatment provided isn't helping. Effective treatment and the path to recovery begin with a careful assessment of the problem. That's why an accurate diagnosis is so important.
There are many excellent websites with information on such common mental health disorders as anxiety, depression, schizophrenia, and bipolar disorder. However, no website can tell if you or a loved one has an actual mental health disorder. Only a licensed professional, meeting with a person face-to-face, is qualified to do that.
Fortunately, www.rtor.org has a full-time Resource Specialist (a Licensed Clinical Social Worker, LCSW), who can help visitors find "resources to recover" in their communities. One way the Resource Specialist does this is by making referrals to help people obtain an accurate diagnosis from a qualified mental health professional.
Resources to Recover (RtoR) is a free service to families seeking help and resources for loved ones with problems of mental health. Through this website RtoR offers a Directory of Family-Endorsed Providers and a clinical Resource Specialist, who can provide free personalized information and support to our users in the United States. This blog series on "Reasons to Contact a Resource Specialist for Free Mental Health Help" will focus on the six reasons users of www.rtor.org contact us for help with a family mental health problem. This post for Part 1 of the series focuses on "Getting the Right Diagnosis."
Many users of our service find us on the Web when they are searching for information about mental health symptoms or a specific diagnosis. In many cases, they know there is a problem but are not sure of where to turn for help. Other visitors may have been diagnosed with one disorder but wonder if they really have another. Our article on Bipolar Disorder vs. Borderline Personality Disorder: Knowing the Difference is our most popular blog post of all time. Many people who read this article have contacted our Resource Specialist for free help locating a professional where they live who can help them find the right diagnosis and support.
What to Expect When You Contact a Resource Specialist:
To contact a Resource Specialist, click the "Ask a Resource Specialist" button at the bottom of any web page on this site. You will be asked to fill out a short form, including your contact information and a brief description of why you are contacting us.
You can also email us at help@rtor.org or call us at 203-724-9070 to request assistance. If you call, you may be asked to leave a voice message.
A Resource Specialist is available M-F, 9AM-5PM (EST). You can expect to hear back from someone within 1 business day from the time you email, call or submit the help form.
The Resource Specialist is available to give you free assistance finding appropriate Family-Endorsed Mental Health Providers in your community, as well as general information on a variety of mental health topics. The Resource Specialist will not be able to provide you with therapy, treatment or a diagnosis.
Assistance can be provided by phone or email. In most cases, users contact us by email and the Resource Specialist emails back to schedule a phone appointment.
Our website, social media, email and phone lines are not monitored around the clock. If you or someone you know is experiencing a mental health crisis or other emergency, call 9-1-1 or the appropriate crisis intervention service in your community (dial 2-1-1 in most states for a information on these services). For more information on utilizing mental health crisis services you can also visit our webpage on What to Do in a Crisis.
If you are concerned that you or someone you care about is experiencing a mental health problem, it is important to seek help from a qualified mental health professional. Our Resource Specialist can help you find expert mental health resources to recover in your community. Contact us now for more information on this free service to our users.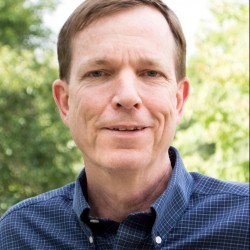 Latest posts by Jay Boll, Editor in Chief www.rtor.org
(see all)