In late summer 2007, my teenager self got the devastating news that my favorite band, The White Stripes had cancelled their tour. I was not going to be able to attend their concert that was only a few weeks way in my local area. Like any teen with a music obsession, I was crushed. The band made a few more attempts to keep things going since then but officially called it quits in 2011. For those who are not familiar with this Alternative Rock duo, Jack White was lead vocal and guitar and Meg White was on the drums. What made their break-up so unusual was the reason behind Meg's sudden disappearance from the lime light and music scene altogether: panic disorder.
As soon as the news spread, both music journalists and music fans were quick to cast a judgmental spotlight on Meg. One article from the Dailymail is titled "White Stripes split after founder Meg fails to conquer her gig anxiety". The way this title is worded implies that Meg is at fault for anxiety which is something one should easily conquer. The music fans are no better. Online commenters fling expletives left and right as they chastise her for her mental health issues and demand that she just "get over it already". One person even recommends she take muscle relaxers mixed with vodka in order to loosen up as another claims she faking it to break up the band for a solo career (which never happened by the way). While The White Stripes cancelled concerts and broke up some years ago, any mention of the topic in a music-related article with still bring on the same response from the commenters.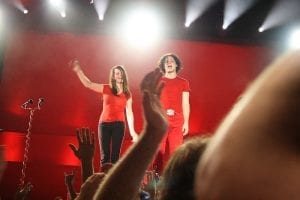 As a fan myself, I did feel some anger towards Meg for ending my favorite band and it left me questioning how someone who has spent more than a decade performing could suddenly become nervous on the stage. After some digging, I now believe that this wasn't as random as it seems to be. Jack White has mentioned her shyness and how she even struggled with speaking. He reports having to go to her house to talk with her because she wouldn't talk on the phone or initiate communication. He says in an article for Rolling Stone"try being in a two-piece where the other person doesn't talk!'". This behavior is indicative of an underlying anxiety disorder that she probably has had her whole life. While I don't know Meg and I'm not issuing any diagnoses, I would like to point out that the panic attacks that ended The White Stripes may be just the tip of the iceberg of a lifelong struggle with anxiety. I want other people, regardless of their musical interests or preferences, to be less harsh on performers or celebrities who live with a mental health disorder. It isn't easy to have a mental health problem and it isn't easy to perform in front of thousands of people almost every day.
Meg White's anxiety and panic disorder and the negative feedback it received shines a sobering spotlight on the stigma our society still has against people living with a mental health disorder. It's pretty clear that there wouldn't have been same amount of backlash if she was leaving the band for a physical condition instead of a psychological one. Anxiety and panic disorder are real conditions that are estimated to affect one fifth of Americans. It's about time we stop blaming people for their disorder and create a dialogue about support, hope and recovery instead.
Subscribe to our e-newsletter for more mental health and wellness articles like this one.
SUBSCRIBE NOW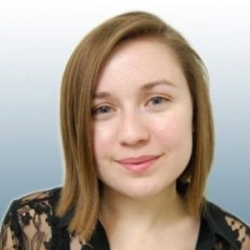 Latest posts by Veronique Hoebeke for www.rtor.org
(see all)