Have you noticed that the days are much shorter and darker this time of year? These changes in weather and light can affect our mood and energy levels. Over 10 million Americans are estimated to have seasonal affective disorder (SAD) or seasonal depression. The cold days, long nights, and isolation of winter can make it seem like seasonal depression is inescapable. But there are a few things you can do to make your winter days brighter.
7 Ways to Stay Well in the Face of Seasonal Depression
1. Create a schedule
Many of those affected by seasonal depression or SAD note that they struggle to keep a consistent sleep schedule. Sometimes they struggle to fall asleep at all while at other times it feels like they just can't wake up. To combat these sleep issues, creating a daily schedule for yourself can help. Try to go to bed and wake up around the same time every day. Also, plan on having meals on a consistent schedule as well. This helps your body get into a rhythm that is otherwise disrupted by the lack of sunlight in the colder months. To keep your body's rhythm in check, you'll have to stick to your schedule most of the time. It might be tempting to stay up late on a Friday night and sleep in the next morning, but it isn't worth upsetting your body's schedule.
2. Let the light in
While many things are thought to be linked to seasonal affective disorder or seasonal depression, the lack of sunlight is believed to be one of the biggest contributors to the disorder. Keep your curtains and blinds open inside your house to let what little natural light is available in. Be sure to spend time near windows during the day. If possible, try to avoid spending several hours a day cooped up in a dark windowless space. To make getting up on cold winter mornings more pleasant, consider purchasing a dawn simulator or a light box. A dawn simulator is like an alarm clock that gradually wakes you up with light the way a sunrise would. A light box is a way to help your body adjust to the lack of light. Most people with SAD are recommended to sit by a light box for 30 minutes each morning.
3. Don't skip out on socializing
Depression thrives in isolation. It might make you not want to see anybody or even leave your house, but don't believe the lies depression tells you. Your friends and family will want to see you so don't hesitate to reach out to them. Socializing helps boost feelings of happiness and connectivity which is vital to a healthy mental state. Don't skip out on too many invitations to social events this winter; you'll feel better for it.
4. Keep Moving
Much like socializing, depression will make you not want to do any physical activities. Yet, exercise is one of the best ways to stay mentally healthy. Exercise boosts certain neurotransmitters that are responsible for helping you feel energized and happy. It might be quite tempting to stay on the couch all day as winter rages on, but you'll feel better if you are able to get in some physical activity every day. If the winter weather isn't too bad, take a short walk around your neighborhood so you can get exercise in while spending some time in natural light.
5. Journal
Keeping a journal is one of the best ways to reflect on your feelings. By writing down your experience on a regular basis, you'll start to notice what might be triggering your feelings of depression. Maybe relationship troubles or work problems are contributing to your depression and you didn't even realize it. If you are in therapy or are looking to start therapy, a journal is a good tool to bring so you and your therapist have a better understanding of what is going on in your life.
6. Plan a trip
Studies show that people feel happiest when they have something to look forward to, especially when it comes to planning a vacation. Giving yourself something fun to plan is a great way to make it through the winter months. Plus if you can get away to a sunny location, it will help your seasonal affective disorder even more. If you don't have the funds to go away right now, creating a vacation wish-list still might give you something exciting to look forward to even if it is down the line.
7. Reach out for help
Seasonal depression or seasonal affective disorder is far more than just "the winter blues." Depression isn't something that will just go away on its own. If you are concerned that you or someone you care about might be experiencing seasonal depression, it is important to seek help from a qualified mental health professional. Our Resource Specialist can help you find expert mental health resources to recover in your community. Contact us now for more information on this free service to our users.
Want a dawn simulator or a light box? Click on the links below. 
Your purchases of this item on Amazon.com will help support the costs of running rtor.org, a free service of Laurel House, Inc., a 501 (C)(3), nonprofit organization.
Philips Wake-Up Light with Sunrise Simulation, White, HF3500

NatureBright SunTouch Plus Light and Ion Therapy Lamp (package may vary)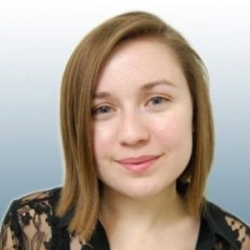 Latest posts by Veronique Hoebeke for www.rtor.org
(see all)