I remember my struggles with quitting drugs and alcohol quite vividly. I was at a point in my life when chasing intoxicated states was all that I could think about. It was a way for me to escape the negative feelings and the harsh realities of where I was in my life. My thought process at the time was something along the lines of:
Sad? Crack open a beer and light up a joint.
Lonely? Head out to the bar for some social intoxication.
Unhappy? Chase the dragon towards another high to forget about it all.
I knew this destructive behavior would catch up to me at some point, and it finally did. I ended up in jail for two years on drug-related charges. It was there that I decided to finally get sober and quit the habits that had destroyed my life and damaged my relationships.
Quitting drug and alcohol consumption is very much a mental health issue that requires strong emotional fortitude and resolve. I am very proud to say that after 9 years, I am still sober. I have transformed myself into a successful entrepreneur, fitness guru, and a positive force in the lives of my friends and family. I love sharing my story with others and discussing all of the benefits I have experienced from getting sober.
Below, I have prepared a list of the top 5 mental health benefits of quitting drugs and alcohol in hopes that it inspires those who are currently struggling with addiction to take the necessary steps towards sobriety.
1. Enhanced Mental Clarity
During the height of my drug and alcohol addiction, I felt as though everywhere I went I had a grey cloud floating above my head. I was foggy, unmotivated, and unfocused. After I got sober, I immediately noticed that the cloud had lifted. I started thinking clearly about my goals and what I wanted in life. I began seeking out new knowledge and interests, which led to me starting my own digital marketing company. Honestly, it felt amazing.
To this day, I love the fact that when I wake up in the morning, I have a clear intention and focus. Enhanced mental clarity is a great benefit you will receive after quitting drugs and alcohol.
2. Reduced Risk of Mental Health Issues
Did you know that drug and alcohol consumption increases the risk of developing serious mental health disorders such as anxiety, depression, and schizophrenia? Substance use can exacerbate underlying mental health problems. If mental health conditions are something that runs in your family, it's a good idea to kick any substance abuse habits and quit them quickly.
A lot of people will abuse prescription drugs or alcohol to help cope with their mental health issues, but the reality is, those substances only make things worse. Reducing the risk of mental health complications is another strong benefit you will experience after you quit abusing drugs and alcohol.
3. Better Relationships with Family and Friends
At one point during my struggles with addiction, I realized that my relationships with my family and my friends were suffering immensely due to my dependence on altered states. These are the people that are most important to me, and I realized that I was simply tired of neglecting them in return for short bursts of feeling high or drunk.
After I got sober, I connected with my friends and family in a much more meaningful manner. They have helped me in countless ways during my time being sober, and have inspired me to become the man I am today. Stronger relationships with my family and friends have led to increased happiness and greater purpose in my life. This benefit of quitting alcohol and drugs cannot be emphasized enough!
4. Increased Self-Esteem
It's funny that after I stopped using alcohol and drugs as a coping mechanism, I felt I had discovered who I truly was as a person. My self-esteem skyrocketed, I gained confidence in every aspect of my life, and I haven't looked back since. Drugs and alcohol were holding me back from reaching my full potential. Unfortunately, it wasn't until I got sober that I realized this.
I also got healthier and became passionate about exercise and proper nutrition. These interests helped me advance my self-esteem and emotional strength even further. A huge benefit of quitting drug and alcohol use is an immediate increase in self-esteem. You will feel better about yourself after you quit those destructive habits.
5. Improved Memory
It's no secret that alcohol and drug use affects cognitive abilities. Talk to anyone after a night of binge drinking and their memory of the night will be an incomplete haze. This also holds true for drugs like marijuana and cocaine. These substances have a profoundly negative impact on your memory.
Instead of hurting your brain with damaging substances in order to experience nights you won't even remember, wouldn't you rather create profoundly positive moments that will remain in your mind for a lifetime?
Quitting drugs and alcohol was the best decision I ever made. I have certainly experienced the five benefits mentioned above and cannot emphasize the importance that staying sober has had on my life. If you are struggling with addiction or substance abuse issues, remember all of the great benefits you will receive by cutting these damaging substances out of your life for good.
Have you experienced any of the benefits mentioned above after quitting drugs or alcohol? Which of the above benefits is most important to you personally? Please leave a comment below and share your thoughts!
If you or someone you know experiences mental health issues, it is important to seek help from a qualified professional. Our Resource Specialist can help you find expert mental health resources to recover in your community. Contact us now for more information on this free service to our users.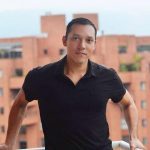 Author Bio: Andy Macia is now 9 years sober and is an active blogger on the subject of drug and alcohol addiction. He has written this post on the mental health benefits of sobriety on behalf of Springboard Recovery, specialists in drug and alcohol detox and rehab treatment.
The opinions and views expressed in this guest blog do not necessarily reflect those of www.rtor.org or its sponsor, Laurel House, Inc. Latest posts by Guest Author for www.rtor.org
(see all)