RtoR Family-Endorsed Provider Profile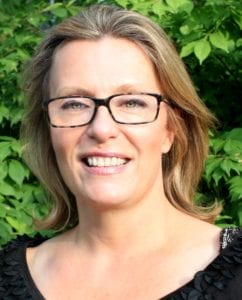 Elizabeth Jorgensen, CADC
Ridgefield, CT
Elizabeth Jorgensen is a certified alcohol and drug counselor who specializes in adolescent and young adult psychotherapy and substance abuse counseling. Liz has over 30 years of experience as a psychotherapist and is a nationally recognized expert in counseling, particularly in engaging resistant teens and motivating them to change. Liz helps individuals struggling with compulsions, addictive behaviors, depression, anxiety, loss, and grief, as well as adolescents with 'acting out' or other behavioral problems. She also provides coaching to parents and loved ones to help them change their family patterns and heal the entire family. As the owner and Director of Insight Counseling, LLC, Liz and her team of clinicians provide a full spectrum of outpatient counseling programs, including intensive outpatient services for adolescents and young adults.
Elizabeth Jorgensen, CADC
Insight Counseling
105 Danbury Road
Ridgefield, CT 06877
203-431-9726
Family Member Quote
"Liz Jorgensen was able to relate to both the parental roles and the difficulties of my teenage daughter as we struggled to find common ground to get her help. She has a no-nonsense, direct approach that doesn't come across as brash but instead is very caring and to the point. My daughter found her very easy to talk with."
Information and Referrals
Speak with an RtoR Resource Specialist about services and referrals to Elizabeth Jorgensen.
Services
Elizabeth Jorgensen works with preteens, ages 11-13, adolescents, ages 14-19, and adults.
Addiction treatment/support
Life coaching
Dialectical behavior therapy (DBT)
Family support/counseling
Group therapy
Intensive outpatient program
Motivational interviewing
Psychotherapy
Client Focus
Adolescents
Adults
Attention deficit disorder (ADD/ADHD)
Addiction
Behavioral issues
Children
Family issues
Gender and sexuality
Grief
Internet and video game addiction
Oppositional defiant disorder (ODD)
Parenting
Qualifications
Credentials
Certificate: American Counseling Association, 2009
Certificate: NAADAC The Association For Addiction Professionals,2006
In practice since:  1998
License No. and State:  0110 Connecticut
Payment
Elizabeth Jorgensen accepts out of network insurance and offers sliding scale fees in cases of financial need.   Contact Insight Counseling for more information.
Elizabeth Jorgensen in the News
More about Elizabeth Jorgensen and Insight Counseling
Elizabeth Jorgensen has received numerous awards for her work in addiction and prevention, including a Congressional Award in 1994 for her work in treatment innovation and prevention, a Community Service Award from RYASAP in 2008, and the HVCASA Community Service Award in 2009.   Liz has been on the faculty of Harvard Continuing Medical Education for 15 years and has presented on issues related to adolescent treatment, recovery, and program development. Liz is also a consultant to many independent and public schools and treatment agencies and is a popular speaker on parenting preteens and teenagers.
Insight Counseling offers several specialty groups and intensive outpatient programs for adolescents and young adults.
The Recovery Support Group for Teens
The Recovery Support Group for Teens provides group therapy 2-3 times per week for teens struggling with depression, anxiety, substance abuse, family problems, and many other issues. Treatment includes dialectical behavior therapy, cognitive behavior therapy, family therapy and support, yoga, wilderness trips, supervised drug testing, and many other complementary treatments.
Young Adult Group
The Young Adult Group is for young adults, ages 18-25, with substance abuse, mood disorders, and co-occurring problems. The group provides supports to young adults whose mental health issues have interfered with independent living, college life, or who may be struggling to remain sober while in college, as well as support for young people who are in transition after experiencing academic or behavioral problems in college.
Positively Teen Skills Group
The Positively Teen Group is a dialectical behavior program that teaches essential coping and self-soothing skills to teens who struggle with anxiety, depression, self-harming behaviors, and many other issues.