RtoR Family-Endorsed Provider Profile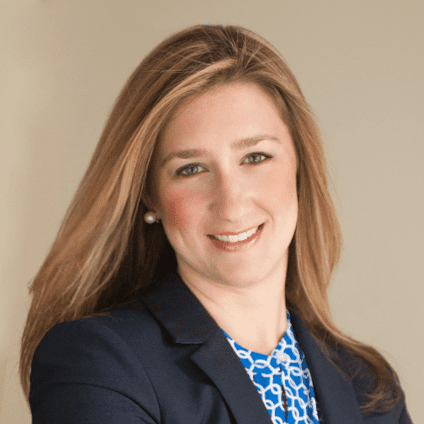 Mandi Silverman, PsyD, MBA
Clinical Psychologist
ADHD Behavior Disorders Center, Child Mind Institute
New York, NY

Dr. Silverman is a clinical and school psychologist in the ADHD and Behavior Disorders Center at the Child Mind Institute in New York, NY. She specializes in working with children who have ADHD, high functioning autism and behavior disorders. Dr. Silverman uses her training in healthcare management to create and implement programs that provide interventions for groups of children, including her past work coordinating comprehensive services for children on the autism spectrum, as well as the development of an intensive summer treatment program for kids with ADHD at the Child Mind Institute.
Mandi Silverman, PsyD, MBA
Clinical Psychologist, ADHD
Behavior Disorders Center, Child Mind Institute
New York, NY
(646) 625-4259
Website
Family Member Quotes
"Dr. Silverman is an expert at behavioral solutions and genuinely understands how to use behavior modification in the home to influence changes in your child. Most of us roll our eyes at the idea of "parent training" but Dr. Silverman makes it meaningful and actionable. The team of therapists at the ADHD and Behavior Disorders Center helps your child to follow along with the rules-based, reward-based structure, while she helps you to understand how to create a functional relationship with your child. It's a game changer."
Information and Referrals
Speak with an RtoR Resource Specialist about services and referrals to Mandi Silverman.
Services
Parent Management Training (PMT)
Parent-Child Interaction Therapy (PCIT)
Social cognitive support
Social skills training (SST)
Anger management training
School-based consultation and advocacy
Teacher consultation
Classroom management support
Client Focus
Attention-deficit/hyperactivity disorder (ADHD)
High functioning autism
Behavior disorders
In practice since: Dr. Silverman has been with the Child Mind Institute since 2014
Accreditations & Qualifications
Education
PsyD, Clinical and School Psychology, Widener University, Chester, PA
MBA, Healthcare Management, Widener University
MS, Counseling Psychology, Northeastern University, Boston
BA, Psychology, Lehigh University, Bethlehem, PA
Certifications
NY State Medical License #020592
More About Dr. Silverman
Dr. Silverman has taught graduate-level courses in psychological assessment and diagnosis, multicultural counseling and treatment, and career counseling. She has led a number of lectures and trainings for clinicians, parents, teachers and schools in the Philadelphia and New York metropolitan areas. Dr. Silverman is committed to raising mental health awareness so that all children can obtain clinically sound treatment and reach their full potential.
About The Child Mind Institute
The Child Mind Institute is an independent, national nonprofit dedicated to transforming the lives of children struggling with mental health and learning disorders. Their teams work every day to deliver the highest standards of care, advance the science of the developing brain and empower parents, professionals and policymakers to support children when and where they need it most. For more information visit childmind.org.