RtoR Family-Endorsed Provider Profile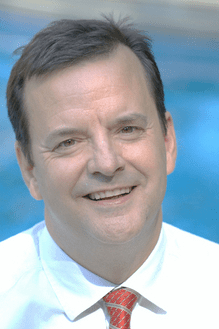 John G. Gelinas, Jr., MD
Psychiatrist
Family Study Center, Inc.
Danbury, CT

John G. Gelinas, Jr., MD is a board-certified psychiatrist, founder and medical director of Family Study Center, Inc., a private, outpatient, comprehensive psychiatric and counseling practice, in Danbury, CT. Dr. Gelinas specializes in child, adolescent and adult psychiatry.
John G. Gelinas, Jr., MD
Psychiatrist
Family Study Center, Inc.
57 North Street, Suite 419
Danbury, CT 06810
Website
Family Member Quote
"Dr. Gelinas is a child and young adult psychiatrist, who has worked with our son at various times over the past 10 years. Over the past year and a half, he has been so patient and so supportive in our efforts to hit the reset button at a very trying time in our son's life. He doesn't quickly jump to a diagnosis, and treats the patient with kindness and professionalism. He makes 100% sure that the client is an integral part of the process and is never patronizing in any way. He takes pride in his craft, and gives comfort and hope to patients and families in the most trying times of their lives."
Information and Referrals
Speak with an RtoR Resource Specialist about services and referrals to John Gelinas.
Services
Child and adolescent psychiatry
Psychopharmacology
Genetic and laboratory testing
Client Focus
Adults
Depression mood disorders
Attention-deficit/hyperactivity disorder (ADHD)
Adolescent and child behavioral and social disorders
Obsessive Compulsive Disorder (OCD)
Post Traumatic Stress Disorder (PTSD)
In practice since: 1999
Accreditations & Qualifications
Education
BA, Biological Basis of Behavior, University of Pennsylvania, Philadelphia, PA
MS, Physiology, Georgetown University, Washington D.C.
MD, State University of New York at Buffalo – School of Medicine and Biomedical Sciences, Buffalo, NY
Certifications
CT State Medical License #: 33091
Payments accepted
Dr. Gelinas is an "out of network" provider, Please visit http://www.family-study-center.com/policies.html to contact Family Study Center, Inc. for more information.