RtoR Family-Endorsed Provider Profile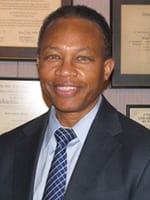 Kenneth Willis, MD, CEDS
Skillman, NJ
Kenneth W. Willis, MD, CEDS is a Board Certified psychiatric physician who specializes in treating adolescents and adults with eating disorders, who may also have co-occurring mental health issues such as mood, anxiety, and trauma disorders. Dr. Willis has extensive experience treating patients with eating disorders at all levels of care, from the earliest beginnings to the most severe presentations including dealing with life-threatening medical complications in hospitals. He has a broad biopsychosocial perspective on the management of eating disorders throughout the course of the illness, including the role of co-occurring illnesses such as mood, anxiety, and trauma disorders and exacerbating environmental factors.
Dr. Willis has extensive facility with the medical management, psycho-pharmacological treatments, individual, group and family therapy of eating disorders, and has experience as an expert witness in legal cases involving eating disorders.  While focusing on the uniqueness of each individual, he approaches each patient with compassion and knowledge, but also with a sense of urgency towards the goal of acute stabilization and ultimately full recovery.
Kenneth Willis, MD
168 Tamarack Cir
Skillman, NJ 08558
Family Member Quote
"My son, now age 31, says that Dr. Willis is the only doctor he had who believed he could get better. My son has suffered with depression and anxiety his whole life, and we visited a series of doctors in Fairfield and Westchester County for 14 years before discovering Dr. Willis at the Eating Disorders Clinic at the hospital in Princeton, NJ. My son was in-patient for six weeks, followed by four weeks of transitional out-placement. Even after leaving the clinic, my son continued to use Dr. Willis throughout college, only moving on to a new care provider when he moved to California for work. As with many parents, our path was not straight. It was painful and we met both good and bad (even terrible) doctors along the way. A few stand out as exceptional. Dr. Willis is one of them."
Information and Referrals
Speak with an RtoR Resource Specialist about services and referrals to Kenneth Willis, MD.
Services
Kenneth Willis, MD works with adolescents and adults.
Family support/counseling
Group therapy
Medication management/monitoring
Psychiatry
Psychotherapy
Client Focus
Adolescents
Adults
Eating disorders
Qualifications
Education and Training
BA – Harvard University
MD – Geisel School of Medicine at Dartmouth
Psychiatry residency – Dartmouth Hitchcock Medical Center.
In practice since:  1982
Licensure and Certifications 
Certified in Psychiatry, American Board of Psychiatry and Neurology
NJ State Medical License
NY State Medical License
CO State Medical License
MA State Medical License
Payment
Contact Dr. Willis for payment information.
More About Dr. Willis
Dr. Willis has been a member of the National Eating Disorders Association (NEDA) since its inception, and is an advocate of appropriate family involvement in the management and treatment of their loved ones with eating disorders. He is a member of the Academy for Eating Disorders (AED), a former Founding Clinical Advisory Board Member of Project HEAL, and is on the Board of Directors of the International Association of Eating Disorder Professionals (iaedp). He is credentialed by iaedp as a Certified Eating Disorders Specialist (CEDS).
Dr. Willis founded prominent Eating Disorder Programs in New Jersey including the University Medical Center at Princeton, and served as Attending Physician, Medical Director, and Supervisor in these settings. He has also served as Medical Director and helped to direct the national expansion of other eating disorder residential and partial hospitalization facilities.  Dr. Willis has a private practice in the Princeton, New Jersey area and New York City.