RtoR Family-Endorsed Provider Profile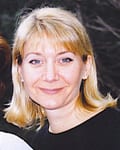 Paige Greytok, Marriage and Family Therapist
Greenwich, CT
Paige Greytok is a Licensed Marital and Family Therapist (MFT), Licensed Mental Health Counselor (LMHC), Licensed Clinical Professional Counselor (LCPC), and Certified Alcohol and other Drug Counselor (CADC), who specializes in the areas of addictions, marriage and family issues, anxiety and depression, ADHD, PTSD and trauma with the use of EMDR, and LGBT issues. Paige is considered to be an expert in assessment and diagnosis, and is experienced in working with individuals and families who have complex and challenging issues. In addition to counseling adults, adolescents, and families, Paige assists her clients with case management and planning for the right course of help. Paige believes that everyone has the capacity to change and she works with her clients to create a positive balance that helps them achieve their goals.
Paige Greytok, LMFT, LMHC, CADC
15 Putnam Ave. #186
Greenwich, Connecticut 06830
(203) 724-7999
Family Member Quote
"After an extensive stay in rehab, my son now sees Paige for therapy. Understanding co-occurring disorders associated with addiction and the importance of boundaries are Paige's strengths. On a personal level, she has infinite patience and compassion yet easily recognizes manipulation and untruths."
Information and Referrals
Speak with an RtoR Resource Specialist about services and referrals to Paige Greytok.
Services
Paige Greytok works with youth (ages 11-13), adolescents (ages 14-19), and adults.
Types of Therapy:
Case management
Couples counseling
Family support/counseling
Psychotherapy
Client Focus
Addiction
Adolescents
Adults
Attention deficit disorder (ADD/ADHD)
Autism spectrum disorders
Eating disorders
Family Issues
Grief and bereavement
Obsessive-compulsive disorder (OCD)
Post-traumatic stress disorder (PTSD)
Sex addiction
Trauma
Qualifications
Education
MS in Marital and Family Counseling, Northwestern University
BS in Communications, Northwestern University
Postgraduate studies in Counseling Psychology, Roosevelt University
In practice since:  2001
License No. and State: 001523 Connecticut, 005274 New York and 180.006123 Illinois
Certification No. and State:  IODAPCA Certified Alcohol and Drug Abuse Counselor, 23066 Illinois
Payment
Average Cost (per session): $300.  Accepted forms of payment: cash or check, American Express, Discover, MasterCard, Visa.
Paige Greytok accepts out of network insurance and offers sliding scale fees in cases of severe need.