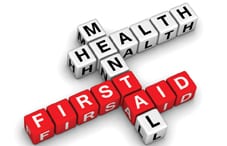 In 2013, President Obama signed the Mental Health First Aid Act, which provides more than 20 million dollars of grants to promote Mental Health First Aid training programs around the country.  This act was passed to help teachers, educational staff and other citizens recognize the signs of mental health disorders and locate appropriate care for young people and others at risk.
Congressman Ron Barber, one of 18 people wounded in the 2001 Tucson shooting that left an additional 6 people dead, championed the Act.  The shooter, Jared Lee Loughner, displayed undiagnosed symptoms of mental illness for two years prior to the incident. The Mental Health First Aid Act focuses attention on the need for an early warning system in mental health that might avert potential tragedies like the one in Tucson.  Barber said the Act "is about reducing stigma and helping people find the treatment they need. I am proud of this legislation that will take a significant step forward to increased awareness of mental illness in our communities."
Mental Health First Aid is a public education program designed to improve participants' knowledge and modify their attitudes and perceptions about mental health and related issues, including how to respond to someone in acute psychiatric crisis. Ordinary citizens who successfully complete the 8-hour training should be able to identify the signs and symptoms of an impending crisis and know how to seek proper care and treatment for those who need it.
Mental health preparedness training is especially important for those who work children or adolescents.  An award-wining student documentary, "Diagnosing the Problem" highlights a passage from the Mental Health First Aid Act while focusing on the care and services both young people and veterans need. Shelly Ortiz, a teenage student produced and released this film to the public because she noticed a lack of support for her friends who are currently suffering with mental health-related issues.   This video draws attention to the shocking statistic of 22 veteran suicides a day in America and makes a plea to focus more national attention on lowering that number.
Mental Health First Aid Training is listed in SAMHSA's National Registry of Evidence-based Programs and Practices, and there is a growing body of evidence that it increases participants' knowledge of mental health support and treatment resources, has a positive impact on their attitudes about mental illness, and increases their confidence in providing assistance to someone with a mental health problem.  The National Council for Behavioral Health is the official sponsor of the training in the United States.  Locally in Fairfield County, Connecticut, Laurel House, Inc., the sponsor of rtor.org, has a qualified trainer on its staff.
For more information on how to organize Mental Health First Aid training for your business, non-profit organization, school or community, contact a Resource Specialist.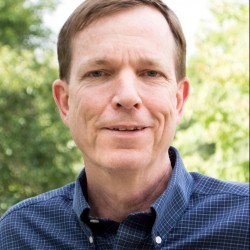 Latest posts by Jay Boll, Editor in Chief www.rtor.org
(see all)