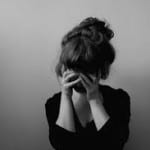 Fifteen years after the publication of Mental Health: A Report of the Surgeon General decrying the misconceptions and fear surrounding mental illness, stigma continues to be a significant barrier to people in need of mental health treatment.  While stigma impacts all people with mental illness, it impacts women, and especially minority women, disproportionally.
Women may be more likely to self-stigmatize, as the way others see them becomes the way they see themselves.  Women are also stereotyped as more emotional, dramatic and attention seeking, which can lead to legitimate symptoms of mental illness being ignored and undertreated.
This article from the Women's Research Institute of Northwestern University of Northwestern University refers to some of the research on the impact of stigma on women with mental health issues:Understanding and Reducing the Stigma of Mental Illness in Women. Two stigmatized groups the article does not mention are pregnant women and families, particularly mothers.
I know of young women who stopped mental health treatment when they became pregnant for fear of having their children taken away from them when they are born.   Families in general, and mothers in particular, are also unfairly blamed for the mental health conditions of their children, and are often stigmatized by their own friends and extended family, not to mention society at large.
The WHRI article points out that the opportunity to see consumers of mental health services in a positive light, as fellow human beings worthy of dignity and respect can be an effective counter to stigma.  "One of the best ways to accomplish this is to encourage and empower those same consumers to advocate for, to treat, and to work toward helping others with mental illness."
The families of people with mental illness can also combat stigma by speaking out about their experience and becoming advocates for better treatment and acceptance.  Rtor.org is taking steps in that direction by offering a forum for people living with mental illness and their families to tell their stories: The Way Back – Stories of Recovery & Hope.  Please contact me at jayboll@rtor.org if you would like to share your story or find out more about the RtoR mission.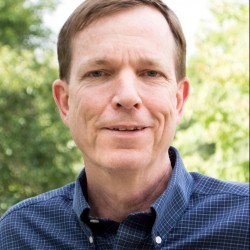 Latest posts by Jay Boll, Editor in Chief www.rtor.org
(see all)