Last year I wrote an article about young adult anxiety which quickly became one of our most popular posts on rtor.org. The article, Failure To Launch:  9 Tips for Managing Anxiety in Dependent Adult Children, is based on a podcast by Yale anxiety expert, Dr. Eli Lebowitz. Since it first appeared in 2016, many people have emailed and called our Resource Specialist, Denise Vestuti, LCSW, asking what they can do about a young adult living at home and unable to get his or her life in gear.
Many parents recognized their own family situation in the article: a young adult at home who spends countless hours on a phone or gaming device, while seemingly unable to get a job, go to school, or even leave the house. Parents sense that something is wrong, but don't know what to do to help an adult son or daughter who can't seem to get started at life. Meanwhile they feel judged by neighbors, friends, and other family members who are quick to blame the parents.
What do you do with a 22-year-old who sleeps all day, is on her phone all night, and says she's looking for a job, but never seems to find one?  It's easy for someone outside of the situation to say "take away the phone and cut off her allowance." But most of the families who contact us have already tried those things and found that they don't help and often make the situation worse. That's because they're not dealing with a problem of simple laziness or overly permissive parenting. In nearly all the families that contact us about this issue, the young adult living at home has a mental health problem of some kind.
"Failure to launch" syndrome is the unofficial name for an increasingly common problem among young adults who lack the preparedness or desire to leave the family home and begin their journey toward a life of self-sufficiency. A recent study by Dr. David Verhaagen of the Ben Franklin Institute shows that 1-in-4 young adults (ages 18-28) lives at home and 3-in-4 receive financial support from parents. The influence of social media, lack of employment opportunities for millennials, and high cost of housing and education may play a contributing role, but frequently an untreated mental health problem is the true cause of a "failure to launch" (FTL).
Anxiety and depression are the most common mental health disorders, but any number of disorders could be involved in an FTL situation. Many young adults are put off by these labels and may not be open to seeking help. As Dr. Lebowitz explains in the podcast,* it helps to think of problems like anxiety as they affect the entire family, not just a single member with a diagnosis. Even if the young adult refuses to get help, parents can still have an impact on the problem just by changing their own behavior.
For example, a young person living at home may insist that his anxiety prevents him from eating in front of other people. This discomfort may be one of the things holding him back from looking for a job. His parents cannot force him to eat in front of other people. But they can stop accommodating his anxiety by serving him his meals at the family table, instead of in his room. By making small, gradual steps in their own behavior, parents can bring about changes in the larger problem affecting the entire family.
Parents often understand that in the long run their accommodations only serve to reinforce the young adult's anxiety or other problems.  However, they may fear the consequences of suddenly removing these supports, which can often seem like a matter of life and death to the young person who insists upon them. In such cases, it helps to have a plan and to make changes in a gradual way that helps the young adult move forward in life.
Young Adults Living at Home: Mental Health Tips for Getting Along
1. Identify the cause of the problem.  In the movie Failure to Launch, the protagonist Trip lives at home and walks all over his parents just because he can. If that's the case in your house, by all means stop doing laundry, take away the car, and cut off the allowance.  Chances are, however, that the problem is more complicated than that. Housing and education costs being what they are today, it may be entirely appropriate for an adult child to live at home while she works towards independence. Also, keep in mind that people mature at different rates. Some young people need an extra nudge and lots of support to take those first steps out of the family nest. Others may never do so of their own free will. If all your daughter does is sleep during the day and keep to her room at night playing video games, it's time to ask if there's a mental health problem at the root of it.
2. Treat the mental health issues. If you suspect a mental health problem, it's important to seek outside help from a professional. Don't be surprised if your young adult at home denies there is a problem. You may need to make the first appointment and arrange to get him there. Even if he refuses to go, you should keep the appointment, telling the therapist or psychiatrist your concerns and asking for guidance. Many young adults living at home outright refuse to get help for their mental health problems. In such cases, our Resource Specialist is available to offer free support and advice on what to do.
Signs Your Young Adult at Home May have a Mental Health Problem
Excessive fear or worrying
Extreme emotions (sadness, irritability, anger, euphoria), including rapid changes back and forth
Confused or strange thinking
Avoidance of friends and social activities
Difficulty understanding or relating to others
Inability to cope with daily problems and activities
Changes in sleeping habits
Changes in appetite and diet, leading to extreme weight changes
Frequent unexplained illnesses and ailments
Substance use
Self-destructive or self-harm behavior (e.g., "cutting")
3. Open up communication. Before you start laying down the rules to your young adult at home, it helps to open the lines of communication. Many features of mental health disorders, such as apathy, mood, and extreme emotions, affect communication. Even if she expresses herself poorly or seems unreasonable, it is still important to be respectful and acknowledge her need for autonomy. After all, her desire to be her own person is your best hope for her to move forward with her life. When negative emotions are high, it is often best to avoid face-to-face confrontations. In those situations when you still need to communicate, a handwritten note, email, or (best option with millennials) text message are effective ways to make your point.
4. Set clear and realistic expectations. The more you know about the nature of the problem, the easier it is to set realistic expectations. Parents' expectations should take into account the young adult's capabilities, and those capabilities will vary depending on individual circumstances and the nature of the problem, whether it's a personality, anxiety, psychotic, or mood disorder. Remember that expectations go both ways. Parents have expectations for young adults living at home: looking for work or attending school, helping with chores around the house, and following some basic rules. Young adults also have expectations of their parents, such as help with finances, emotional support, and respect for their privacy and personal autonomy. The biggest problem occurs when people on both sides are not clear about those expectations. These should be discussed in a therapy session or family meeting, then written down in a contract or agreement, so everyone is clear.
5. Make a List of House Rules. Expectations go both ways, but it's your house and you get to make the rules. House rules are the explicit dos and don'ts of a living arrangement. A list of rules for young adults living at home might touch on some of the following…
drug and alcohol use
visits by guests, including numbers, times, and overnight policy
use of shared vehicles and parking
cleaning up common areas
meals and shopping
changing settings on heat and air-conditioning
maintaining home security
use of shared rooms and appliances (e.g., TV, gaming & music systems)
seasonal yardwork and shoveling of snow
sharing bills or paying room & board if working
household quiet hour
Rules don't work unless the other person knows what they are and believes there will be a consequence, positive or negative, for following them or not.  Make sure your young adult at home understands the house rules by saying what they are, putting them in writing, and giving frequent verbal reminders.
6. Be persistent, yet flexible. The other side of effective rule-making is consistency. However, when you're dealing with mental health issues you can't always rely on things being the same every day. That's why it's important to be open to changes in the plan and show some flexibility. Consistency is key in parenting of children. But when you have a young adult with mental illness living at home, persistence is even more important. It's OK to bend the rules, as long as you are clear about why you're making an exception.
7. Be supportive. While is it is important to give clear and honest feedback, criticizing almost never helps and only serves to make the problem worse. Living at home is probably just as hard for your young adult, or harder, than it is for you. In addition to treatment for underlying mental health problems, persistence, self-understanding, the development of resiliency, and appropriate levels of family support are the keys to a successful launch in life.
*Dr. Lebowitz's podcast does not play equally well in all web browsers. If you're having difficulty listening to it in Google Chrome, try another browser such as MS Explorer.
If you or someone you know is showing signs of a failure to launch or possible mental health issues, it is important to seek help from a qualified professional. Our Resource Specialist can help you find expert mental health resources to recover in your community.
Contact us now for more information on this free service to our users.
Contact a Resource Specialist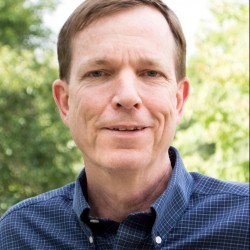 Latest posts by Jay Boll, Editor in Chief www.rtor.org
(see all)