Anyone know what day of the year sees more phone traffic than any other? That's right, Mother's Day, which this year falls on May 13 in the United States. Calls on that day can rise by as much as 37%, as dutiful sons and daughters across the country get on the phone to convey something of the gratitude, love, and appreciation they feel for the person who brought them into the world.
There is a reason we celebrate Mother's Day in May. This special day has its origins in the early Christian festival known as "Mothering Sunday." Celebrated on the fourth Sunday of Lent, this was a time for the faithful to come home and attend a special service at the "mother church" in the town where they were raised.
The Mother's Day we observe in the United States grew out of Mothering Sunday. It was the special project of a woman from West Virginia who had lost her own mother a few years before. In May of 1908, Anna Jarvis organized the first official Mother's Day on the second Sunday of the month to recognize the many sacrifices mothers make for their children. For years, she campaigned to make it an official holiday and in 1914 President Woodrow Wilson signed a proclamation designating Mother's Day, a national holiday to be celebrated on the second Sunday of May.
A frequently overlooked fact about Mother's Day is its peculiar spelling. If all mothers are honored on this day, why not spell it with the plural, Mothers' Day? Anna Jarvis made a specific point of naming it with the singular Mother's in order "for each family to honor its own mother, not a plural possessive commemorating all mothers in the world." That makes sense. It is not the idea of motherhood that we honor on Mother's Day, but the actual moms who played such an important role in the upbringing and care of each of us.
Although purely coincidental, it seems appropriate that Mother's Day in the United States would take place during Mental Health Awareness Month, which was formally established in 2013 by proclamation of President Barak Obama. After all, mothers are still the primary caregivers in so many families, and nothing needs caring like the appearance of a mental health problem in someone you love.
This is something I see in a very real way as Editor in Chief of www.rtor.org, where 69% of visitors to the website are female. The numbers are even more dramatic on our social media, where 84% of our Facebook followers are female.
The story of rtor.org and the services we offer is really one of mothers and families. Nowhere is this more evident than in the requests for help our two Resource Specialists, Denise and Kim, receive from users. 83% of those who contact us for free assistance, support, and help identifying resources for a family mental health problem are women. Some of them are daughters, sisters, and aunts, but the majority are reaching out to us in their capacity as mothers.
Requests for help range from young mothers calling about children who are beginning to show the signs of a problem with anxiety, to women in their eighties who are still caring for middle-aged sons or daughters with serious mental illness.  In many of these cases, fathers are also deeply involved. But it is the moms who are often first to notice a mental health problem in a troubled son or daughter, and they are usually the first to reach out for help when matters can no longer be managed within the family. They are also the guardians of positive mental health within the home.
Another trend I see at rtor.org is mothers who have lived through a mental health crisis in their own families helping and supporting other families in the same situation. When we experienced a crisis in my own family, it was another mom who came to the rescue with advice about where to go for help. Moms are the main reason we are able to feature a Directory of Family-Endorsed Providers on rtor.org. The majority of people contacting us to nominate expert mental health providers for the Directory are, not surprisingly, mothers.
This coming Sunday I will be honoring my own mother, Connie, as well as Tina, the mother of our children and my partner in life. But for this one year I would like to declare this Sunday "Mothers' Day" (notice the placement of the apostrophe), in honor of all the other moms (and female caregivers) who use this website, contact our Resource Specialists with concerns about their families, write guests posts for the blog, and work with me at Resources to Recover to deliver this service.
Thank you for your caring, and Happy Mothers' Day to all of you!
Do you have an encouraging story about your son or daughter's experience with mental health issues? Share your insights so other mothers may benefit from your knowledge!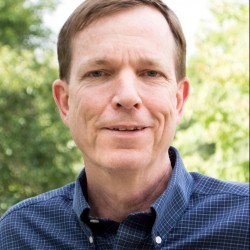 Latest posts by Jay Boll, Editor in Chief www.rtor.org
(see all)