RtoR Family-Endorsed Provider Profile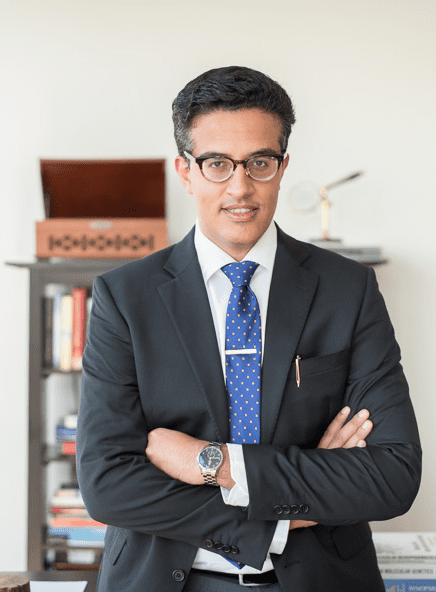 Hassan Minhas, MD
Stamford, CT
Dr. Hassan Minhas provides comprehensive psychiatric care and addiction treatment for children, adolescents and adults. With advanced training in child and adolescent psychiatry, Dr. Minhas is experienced in treating all types of childhood onset conditions, which include developmental disabilities and autism spectrum disorders, ADHD (attention deficit hyperactivity disorder), anxiety, depression, OCD (obsessive compulsive disorder), PTSD (posttraumatic stress disorder), bipolar disorder, and psychotic disorders, including schizophrenia. Dr. Minhas's treatment philosophy is holistic and he takes into consideration not only biological, but also psychological, social, and spiritual factors when developing a treatment plan. To treat opiate addiction, Dr. Minhas employs medication assisted treatment, and pairs prescription of buprenorphine (Suboxone) with psychological and social interventions to reduce the harmful impact of addiction. Dr. Minhas is also available for forensic analysis and expert testimony.
Hassan Minhas, MD
28 1st Street 
Stamford, CT 06905 
Family Member Quote
"Dr. Minhas is a very impressive and knowledgeable psychiatrist. He has a good bedside manner and answered all our questions with clear, concise answers. He takes a conservative approach to treatment and showed good judgement in treating our daughter. He is the first psychiatrist who clearly explained to me why it had been so difficult to diagnose my daughter, that it is challenging to distinguish her substance abuse symptoms from her psychiatric symptoms. My daughter's psychologist has high regard for Dr. Minhas as well, stating 'I love Dr. Minhas.'"
Information and Referrals
Speak with an RtoR Resource Specialist about services and referrals to Hassan Minhas, MD.
Services
Hassan Minhas, MD works with children, adolescents, and adults.
Family support/counseling
Medication management/monitoring
Forensic psychology
Psychiatry
Psychotherapy
Client Focus
Addiction
Adolescents
Adults
Attention deficit disorder (ADHD)
Autism spectrum disorders
Children
Developmental disorders
Dissociative disorders
Intellectual disability
Personality disorders
Qualifications
Education and Training
MD – Rawalpindi Medical College
Psychiatry residency and Fellowship in Pediatric Psychiatry – Brown University
Fellowship in Law and Psychiatry – Yale University
License No. and State: 54308 Connecticut
In practice since:  2016
Additional Credentials
Certified in Psychiatry, American Board of Psychiatry and Neurology
More About Hassan Minhas, MD
Dr. Minhas has advanced training in Psychiatry and the Law from Yale University and provides forensic evaluations and expert testimony related to criminal and civil issues that involve the overlap of mental health and the law.  With training in both child psychiatry and forensics, Dr. Minhas is able to offer special expertise on forensic issues pertaining to children, or childhood onset illness. Dr. Minhas has performed evaluations in criminal and civil cases, and has appeared as an expert witness in federal and district courts.