RtoR Family-Endorsed Provider Profile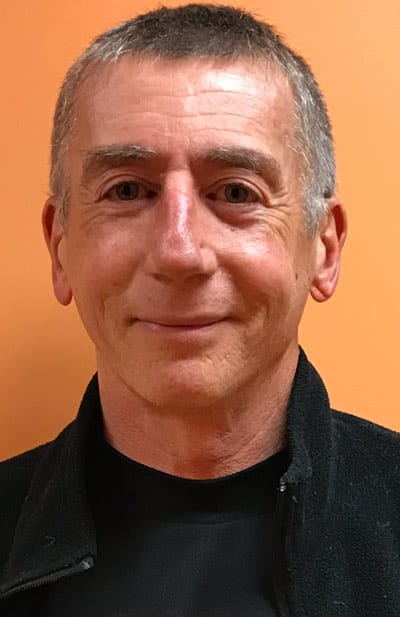 Robert S. Laitman, MD
Mount Kisco, NY
Dr. Robert Laitman is an internist who specializes in the use of clozapine in an optimal fashion for individuals with schizophrenia or other psychotic spectrum disorders. When his son was diagnosed with schizophrenia in 2006, Dr. Laitman became an expert on the treatment of psychosis and expanded his practice to include taking care of people with psychotic disorders. Dr. Laitman uses a biopsychosocial approach in his treatment and prescription of the antipsychotic clozapine and he works to mitigate medication side effects with a wraparound approach that includes other medications. His treatment team includes a social worker, who provides case management and other support services. Dr. Laitman emphasizes the importance of diet and exercise, and he and his staff try to help individuals with housing, education, and vocational training.
Robert S. Laitman, MD
83 South Bedford Road, Suite 201
Mount Kisco, NY 10549
914-864-2814
Family Member Quote
"Dr. Laitman is an expert in the use of the top underutilized drug, clozapine. Your loved one will come off the Merry Go Round, and have a life. His success rate is bar none. To learn about Dr. Laitman, read his book on Amazon, Meaningful Recovery, about his family's journey to help his son Daniel. Becoming a patient of Dr. Laitman will be the best decision of your or your loved-one's life. He will stand by you, no matter what."
Information and Referrals
Speak with an RtoR Resource Specialist about services and referrals to Robert Laitman, MD.
Services
Robert Laitman, MD works with adolescents, ages 16 and up, and adults.
Medication management/monitoring
Clozapine medication management
Client Focus
Adolescents
Adults
Case management
Schizophrenia and other psychotic disorders
Qualifications
Education and Training
MD – Washington University School of Medicine
Residency – Bronx Municipal Hospital Center, Internal Medicine
License No. and State:  163283 New York
In practice since:  1983
Payment
Contact Dr. Laitman's office for payment information and for the insurance plans he accepts.
Dr. Laitman in the News
Robert S. Laitman, MD, on Reclassifying Schizophrenia.   www.consultant360.com
More About
Robert S. Laitman, MD, is on the Board of Directors for the Schizophrenia and Related Disorders Alliance of America, and is also a board member of the Westchester chapter of the National Alliance of Mental Illness. Dr. Laitman, Lewis Opler, MD, and Dr. Laitman's wife and son, Ann and Daniel, are authors of the book "Meaningful Recovery from Schizophrenia and Serious Mental Illness with Clozapine."  His wife, Ann Mandel, MD, is an internist who also uses an optimal clozapine approach to treat schizophrenia.
After their son Daniel received a diagnosis of schizophrenia in 2006, Dr. Laitman and his wife started Team Daniel, a 501 c-3 non-profit, to advocate for and support people living with mental illness.  Team Daniel organizes events to bring individuals and their families and friends together for social support and exercise and to help them negotiate the healthcare system to find the best treatments available to them. They also raise money to fund organizations that do research on treatments and that help people with mental illness find housing, employment and educational opportunities.