RtoR Family-Endorsed Provider Profile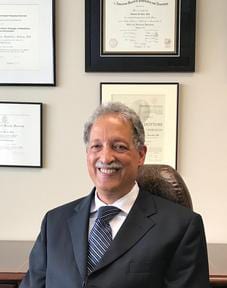 Sanders M. Stein, MD
Psychiatrist
Stamford, CT

Dr. Stein is a board certified adult, child and adolescent psychiatrist with a private practice in Stamford, CT. His treatment approach includes the use of psychopharmacology and psychotherapy.  Dr. Stein believes in a holistic approach to address the concerns of the individual or family, and not just the condition.
Sanders M. Stein, MD, LLC
Psychiatrist
203-324-0082
Directions
Website
Professional Testimonial
"Sanders Stein, M.D., is a board certified psychiatrist who is specialized in working with children, adolescents and their parents. He is extremely knowledgeable, warm, compassionate and schooled not only in psychopharmacology, but in psychotherapy as well. He is prudent in his use of medications and mindful of the meaning of medication for children and parents."
Information and Referrals
Speak with a Resource Specialist about services and referrals to Dr. Sanders Stein.
Services
Psychiatry
Psychiatric evaluations
Mood disorder treatment
Couples Counseling
Family Therapy
Client Focus
Adults
Children
Obsessive compulsive disorder (OCD)
Autism
Attention Deficit / Hyperactivity Disorder (ADD)
Tourette's Disorder
In practice since: 2007
Accreditations & Qualifications
Board Certified from the American Board of Psychiatry and Neurology in Adult, Child and Adolescent Psychiatry
Education
M.D., University of Rome
Psychiatric Residency, Albert Einstein College of Medicine
Child and Adolescent Fellowship, Albert Einstein College of Medicine
Certifications
CT State Medical License # 28605