RtoR Family-Endorsed Provider Profile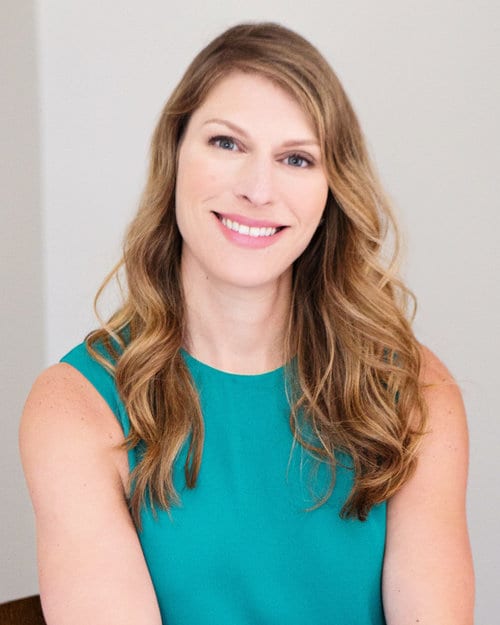 Shelby Harris, PsyD, CBSM
White Plains, NY
Dr. Shelby Harris is a licensed clinical psychologist who specializes in cognitive behavior therapy (CBT) for anxiety and depression in adolescents and adults, and behavioral sleep medicine (BSM). CBT is a relatively brief, skills-focused treatment that has been shown to be effective for a wide variety of mental health issues, including anxiety, depression, anger, social skills deficits, and relational problems. Working collaboratively, Dr. Harris teaches individuals effective coping skills and techniques to help them address their problematic thoughts, behavior patterns and emotions. In addition to her use of CBT, Dr. Harris provides dialectical behavior therapy (DBT), with a particular emphasis on mindfulness-based strategies, to help individuals quiet and calm the mind during times of high stress. As a certified Behavioral Sleep Medicine therapist, Dr. Harris works with individuals, from babies to adults, to help them improve their sleep by addressing the factors that contribute to their sleep difficulties. Treatment typically includes: education on the many factors that can interfere with sleep; developing healthy and effective sleep behaviors; learning skills for calming the mind and managing stress; individualized sleep-wake schedules; addressing sleep-incompatible behaviors; and the light exposure to reset the sleep-wake body clock.
Shelby Harris, PsyD, CBSM
280 Dobbs Ferry Road, Suite 303
White Plains, NY 10607
914-325-846
Family Member Quote
"After seeing too many to remember psychiatrists, therapists, and programs, I can happily say that Dr. Shelby Harris is one to remember. I am very grateful to her as she helped my daughter accept her lifetime anxiety and gave her the tools with which she could begin to navigate herself to a healthy, positive life and feel good about herself. While we started with baby steps, they have gotten bigger along the way and my daughter has accomplished things that I never thought possible. I attribute that to Dr. Harris."
Information and Referrals
Speak with an RtoR Resource Specialist about services and referrals to Dr. Harris.
Services
Shelby Harris works with adolescents and adults with depression and anxiety. She works with individuals of all ages, babies to adults, with sleep disorders.
Dialectical behavior therapy
Mindfulness
Psychotherapy
Client Focus
Adolescents
Adults
Children
Obsessive-compulsive disorder
Panic attacks
Sleep disorders
Qualifications
Education and Training
Post-doctoral Fellowship, Cognitive and Behavioral Consultants of Westchester, White Plains, NY
Predoctoral internship, Montefiore Medical Center, NY
PsyD in Clinical Psychology, Ferkauf Graduate School of Psychology at Yeshiva University
BA with honors in Psychology and Music, Brown University
Affiliations and Certifications
Certified in Behavioral Sleep Medicine, American Academy of Sleep Medicine / Behavioral Sleep Medicine
Society of Behavioral Sleep Medicine
American Academy of Sleep Medicine
Association for Behavioral and Cognitive Behavioral Therapies
American Psychological Association
In practice since:  2009
License No. and State:  017288 New York
Payment
Contact Dr. Shelby Harris for payment information.  Dr. Harris accepts out of network insurance and offers sliding scale fees in cases of severe need.
Dr. Shelby Harris in the News
More About Shelby Harris, PsyD
Dr. Harris is one of 160 clinicians worldwide with board certification in BSM (Behavioral Sleep Medicine) and she has seen hundreds of patients with insomnia, nightmares and circadian disorders. Her work has been highlighted in the New York Times, Wall Street Journal and New Yorker.