RtoR Family-Endorsed Provider Profile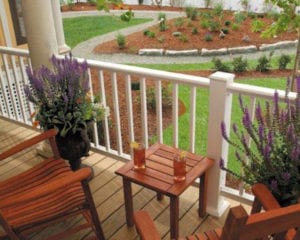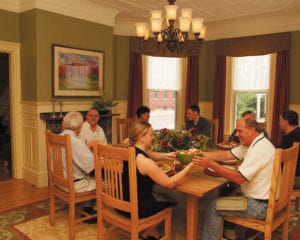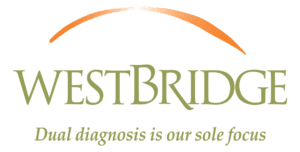 WestBridge 
Manchester, NH
WestBridge is a family founded non-profit organization, providing evidence-based integrated treatment for co-occurring mental illness and substance use disorders since 2001.
WestBridge specializes in treating men 18 and older who are experiencing symptoms of mental illness including but not limited to mood disorders, thought disorders, anxiety disorders, or PSTD along with co-occurring substance use.
Their Residential and Community-Based Outpatient Program in Manchester, NH has a proven track record in successful long-term dual diagnosis treatment. This program addresses each man's co-occurring disorders simultaneously, in the same setting, by the same treatment team utilizing evidence-based practices. Unique to their organization, both family and community are integral parts of the entire treatment process.
WestBridge offers two levels of care: a Residential Program and their Assertive Community Treatment (ACT) Program. ACT participants live in the local communities and receive full support from ACT Team Members in the areas of housing, finances, employment and education, symptom management, medical care, addictions counseling, wellness, and family life.
All services are comprehensive, highly individualized, and are modified during an ongoing assessment and treatment planning process. Both the level of service and length of care are tailored to the needs of each participant and family.
WestBridge
Manchester, NH
(800) 889-7871
Family Member Quotes
"WestBridge was and is a lifesaver for our son and family. They integrate the family in the recovery of our son and treat him as well as us. I feel like I am in recovery as much as our son. WestBridge is truly a dual diagnosis facility even though others that we experienced claimed they were. Our son is now going on 11 years sobriety and I honestly do not know where our son or we would be without WestBridge! We have absolutely witnessed a miracle in his life and ours!"
"They are genuinely concerned about their patients and the families involved. My son was older than most other clients when we found WestBridge. They asked me what my goals for him were and they are addressing each of them with expertise, compassion and uncommon patience. They recognize my difficulties in dealing with the situation and help me by explaining everything that is being done. I know that I can call them at any time and discuss my concerns. They are unfailingly pleasant to work with no matter what difficulty is occurring. WestBridge regularly provides bulletins, webinars and other resources to inform and educate families. I am seeing truly miraculous progress and growth in my son. I will be ever grateful for WestBridge's contribution to the more normal and peaceful life I now enjoy."
Information and Referrals
Speak with an RtoR Resource Specialist about services and referrals to WestBridge.
Services
WestBridge serves men 18 and older who are experiencing symptoms of mental illness and co-occurring substance use.
Types of Therapy:
Addiction treatment/support
Family counseling
Group therapy
Mindfulness
Medication management/monitoring
Motivational interviewing
Psychiatric evaluation
Psychotherapy
Outpatient treatment
12 step recovery
Client Focus
Addiction
Adults
Family Issues
Post-traumatic stress disorder (PTSD)
Accreditations & Qualifications
Certifications
Accredited by CARF International
Members of:
American Residential Treatment Association (ARTA)
Association for Community Integration Programs (A4CIP)
National Association of Treatment Providers (NAAP)
National Association of Therapeutic Schools and Programs (NATSAP)
In operation since: 2001

Payment
Total treatment cost depends on the level of care required and the number of days needed to complete treatment. Most families use some combination of private pay and insurance benefits to cover the cost of program fees and services. Visit their insurance information page for the most up-to-date information.
Mission Statement
"WestBridge's mission is to promote the recovery of adult men and their families living with co-occurring substance use disorders and psychotic and/or affective illness over the course of a lifetime."
More About WestBridge
WestBridge staff helps men recover while developing and practicing skills they need in order to live successfully in their communities. Learn more about their successful outcomes that have been verified by independent researchers at www.westbridge.org/our-results