All people value independence, but for Americans it is our defining trait.
Whether we descended from the Mayflower, or are first generation Americans born to immigrants, we were raised on a narrative that our forebears came here seeking independence and a better way of life. Never mind that some people's ancestors were always here, while others' came in shackles. As a nation, we treasure independence even when we fall short of its ideal.
Surprisingly few world powers have an official day of celebration to mark their independence and even fewer call it Independence Day (India and Brazil are the only ones besides the United States). The War of 1812, which gave us our national anthem, is often called our Second War of Independence. John Adams, America's second President, predicted that July 2 "would be celebrated by succeeding generations as the great anniversary festival." That was the day the thirteen colonies of the Continental Congress voted to form a sovereign nation, the United States of America. But it is the 4th of July, the date of adoption of the Declaration of Independence, that we celebrate today.
Independence Day is one of the few American holidays we celebrate on the actual date and still manage to honor in its intended spirit. Other days of the year, we may argue about our borders and whether to stand or kneel for the Star Spangled Banner, but every 4th of July people from all sides of the political spectrum don the red, white, and blue for barbecues and fireworks to celebrate our freedoms. At times, we might feel like a nation divided, but not on Independence Day.
One of the forces that unite us as a people is a shared belief in the American Dream. That dream may feel tarnished at times, but no other country on the planet has proposed a vision of freedom and opportunity to compare with it. If we as a nation sometimes seem to fail, it is in part because we have dreamed so large.
That dream is not restricted to any class or race of people. Everyone gets to participate, including people with disabilities.
Independence is an interesting word. It does not mean "without help" or "by yourself." The Oxford English Dictionary has its primary definition as, "Free from outside control; not subject to another's authority." In respect to the American Dream, independence is the freedom to hold our own opinions, express our own views, and pursue our own interests and desires.
There is another meaning of independence: "the ability to live your life without being helped or influenced by other people." This definition of independence refers to self-sufficiency.
Independence is tied to our personal freedoms. But we do not become independent just by being free. In each of our personal paths to independence, we get help from family, friends, neighbors, and sometimes even government, which being of, by, and for the people, is really all of us.
Independence is a cherished value of all Americans, including those with mental health conditions. Whether experiencing occasional depression and anxiety, or living on disability benefits with a major mental illness, there is an uncontainable human desire for both kinds of independence: the right to self-determination and the opportunity to be self-supporting in the freest setting possible.
At rtor.org, and our sponsor organization Laurel House, Inc. (a 501 c 3 nonprofit dedicated to helping individuals achieve and sustain mental health), we have made it our mission to support the efforts of people with all manner of mental health conditions as they move towards independence in their lives. Sometimes they are not completely self-sufficient and very often need our help. But these individuals strive for and value independence just as much as the rest of us.
Each 4th of July we proudly celebrate our heritage as a people who have fought for and sustained our independence over the years. But no one is fully independent in all senses of the term. It is only in our hopes, dreams, and aspirations that we are truly free and each of us equal to the others.
Support Independence for People with Serious Mental Health Disorders
If you enjoyed this and other articles on www.rtor.org, please consider supporting our sponsor, Laurel House, Inc., with a tax-deductible donation.
Happy 4th of July!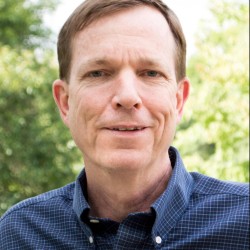 Latest posts by Jay Boll, Editor in Chief www.rtor.org
(see all)