Taking care of your mental health can be difficult. The stresses and responsibilities of day-to-day life can get in the way of taking care of yourself. Here are nine ways that you can actively work on your mental health and take control of your overall wellness.
1. Evaluate Your Situation

Taking care of your mental health calls for you to objectively evaluate your current situation. Is your lifestyle conducive to good emotional wellness or are you behaving in ways that could cause anxiety, anger, depression, and other emotions?
Likewise, are you associating with people who put you down, stress you out, or keep your emotions running high? Identify what it is in your life that is putting stress on your mental wellness and formulate a plan to remedy the situation.
2. Cut Your Losses
Your plan of action should involve cutting your losses as necessary with people and situations that are not good for you. Why repeat the same behaviors or foster the same relationships with people, only to get the same negative results that compromise your happiness and peace of mind?
It is better that you walk away from those circumstances and individuals rather than continue to permit them to drain your emotions. The separation does not have to be permanent if the situation can improve and be to your advantage later.
3. Build Healthy Bridges
After you cut negative people out of your life, you should build bridges with those who encourage you and foster positive mental wellness in you. These individuals should become part of your support network that you rely on when you experience negativity and stress.
With these connections, you can improve your mental health and have examples of people whose own good behaviors you can mirror in your own life. In little time, you may see a positive boost in the way that you speak with and engage others as well as the way that you view yourself and your own life.
4. Forgive Yourself

Nothing drains your mental health like not accepting your mistakes and forgiving yourself for them. Everyone does or says things in life that they look back on and regret.
Rather than dwell on these mishaps, however, you must admit your folly, forgive yourself for them, and then resolve to do better in the future. Reliving them in your mind and wishing you could go back and change them will only cause you frustration, depression, and continued anxiety.
5. Get Some Exercise
Another great way to boost your mental health is to get some exercise. Exercise encourages your brain to create endorphins, hormones that minimize pain and promote healing in your body. In as little as a week, you may notice a big improvement in the way that you look and feel.
You do not need to join a gym to get daily exercise. Take a stroll around the block or do 10 sit-ups and 10 push-ups while watching TV. This brief daily exercise session will do wonders for your mental health.
6. Eat Right
Along with exercising, you should eat a healthy diet. Many junk foods like soda, chips, and chocolate are tied to conditions like anxiety and depression. By avoiding them and replacing them with healthy foods like fresh fruits and vegetables and low-fat protein, you give your brain the fuel it needs to create hormones associated with good mental health.
7. Volunteer
Volunteering gives you a boost in confidence because you know you are doing something good to help others. Even volunteering an hour or two a week can benefit your mental wellness and make you feel more connected with your community.
8. Get a Hobby
Sometimes people experience anger, depression, and other emotions because they are bored and frustrated with their lives. They need a creative outlet and something that can fill their time in a beneficial way.
You could improve your mental health by taking up a new hobby or starting a project that you have put on the back burner. By spending time doing something that you are interested in and love, you could boost your mental wellness.
9. Get Help
Get help if you are constantly feeling down and none of these tips are helping. You could be experiencing symptoms of a mental health disorder and should seek professional help. If you are experiencing a mental health crisis, call 911 or your local emergency services.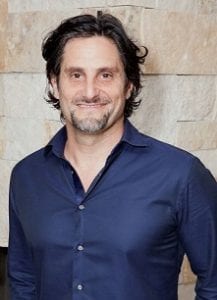 Author bio: Dr. Jeff Nalin, PsyD, is a Licensed Clinical Psychologist, a Certified Chemical Dependency Intervention Specialist and a Certified Youth Residential Treatment Administrator. Dr. Nalin is the Founder and Clinical Director of Paradigm Malibu and Paradigm San Francisco Adolescent Treatment Centers. He has been a respected leader in the field of emotional health, behavioral health and teen drug treatment for more than 15 years. During that time, Dr. Nalin has been responsible for the direct care of young people at multiple institutions of learning including: The Los Angeles Unified School District, the University of California at San Diego, Santa Monica College, and Pacific University. He was instrumental in the development of the treatment component of Los Angeles County's first Juvenile Drug Court, which now serves as a national model.
If you or someone you know is showing signs of a possible mental health issue, it is important to seek help from a qualified professional. Our Resource Specialist can help you find expert mental health resources to recover in your community. Contact us now for more information on this free service to our users. Latest posts by Guest Author for www.rtor.org
(see all)